Pages: 1 2 replies
Name:Mai Kai Condominiums
Type:apartments
Street:1935 South Conway Road
City:Orlando
State:FL
Zip:32812-8683
country:USA
Phone:
Status:operational
Description:
Apartment complex (now condominiums) built in 1969. Unknown as to the existence of tikis onsite, but they have a huge concrete head placed at their entrance. The buildings have "polynesian-style", non -thatched roofs.
This place stopped me in my tracks a few months ago. Been in Orlando for 12 years or so, but never saw this place before that.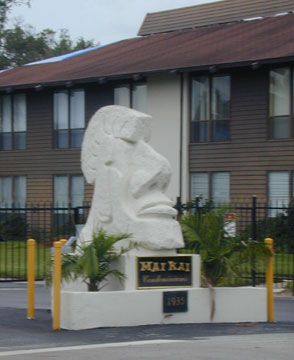 The gate was closed, but I am going to try and get a hold of the leasing company (or sneak in when a resident does) and check it out to see if there are any Tikis about.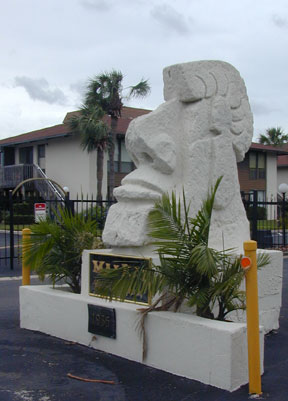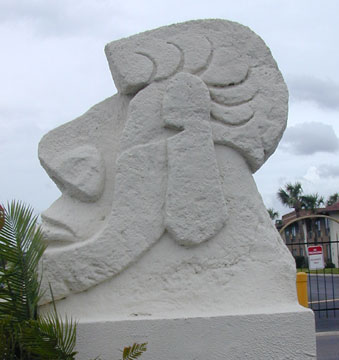 I'll keep posted...
From the street it kind of looks like there's a volcano or waterfall in the (presumed to be) pool area.
Pages: 1 2 replies