Pages: 1 7 replies
Name:Lotus Garden
Type:restaurant
Street:49 Mercator Dr.
City:Greenwood
State:IN
Zip:46143
country:USA
Phone:(317) 881-5531
Status:operational
Description:
The last Tiki Bar in Indiana (No, Tiki Bob's doesn't count).
If you enter through the main door to the dining room you cross a bridge over a stream that runs from a waterfall to the checkout. The posts holding up the railing of the bridge are Moais, I actually got a good picture of one of them and the waterfall together (I still haven't gotten the pictures scanned, my scanner drivers won't work with my PC :( ).
It's a very old school Tiki-fied Chinese retaurant, but it's still popular with the older Hoosiers. Still plenty of Tiki & tiki mugs in the bar, but beer signs, UI & NASCAR banners are slowly moving in.
[ Edited by: hala bullhiki on 2004-10-29 10:49 ]
so where os greenwood in relation to indianapolis????....i live 2 hours due west of indy....
It's at the extreme southern end of Indy, just over the Johnson County line.
From Champaign/Urbana you'd take I74 E to I465, go South on I465 to US31, South on US31 to Smith Valley Rd., go East on Smith Valley Rd., turn Right on S. Madison Ave, Left on Mercador, you'll see it on the right.
To get there from I65 heading South from I465 you'd get off at Rocklane Rd/Main St. & go West, turn Left on S. Madison & follow the previous directions from there.
mahalo for the detailed directions!!!
Ye Gods but I'm a bad photographer! :lol:
The bridge past the waterfall & over the stream:
Tiki mugs & bowls with glassware behind the bar, with a little of the bamboo trimmed bar roof:
The Right side of the bar:
A particularly bad picture of the drink menu:
My Dr. Wong's Tonic in it's Fu Manchu mug, & my wife's Rum Cow in it's Coconut mug:
---
Rev. Dr. Frederick J. Freelance, Ph.D., D.F.S
[ Edited by: freddiefreelance on 2004-12-09 21:38 ]
On our recent northern midwest trip we stopped in for lunch. My Mai Tai arrived in this little fellow-
Not a Trader Vic's Mai Tai, but a drink with alcohol in a Tiki mug in Indiana, who am I to complain?
Here's a picture of the Lotus Gardens from outside-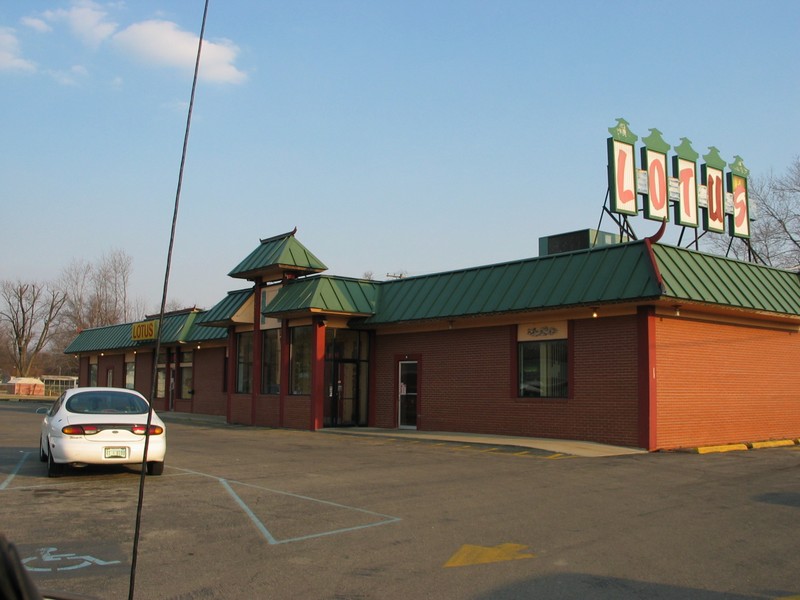 another with its "cocktail lounge" sign-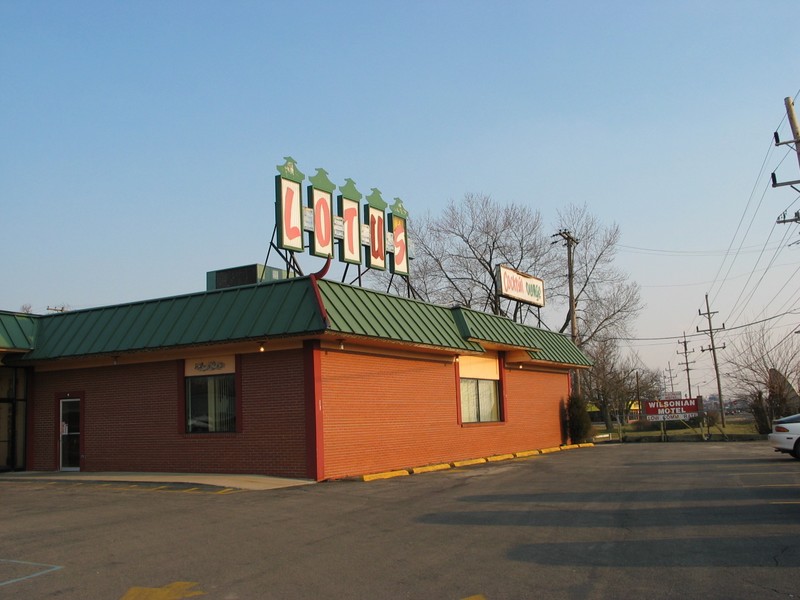 and finally a little detail from above one of the windows-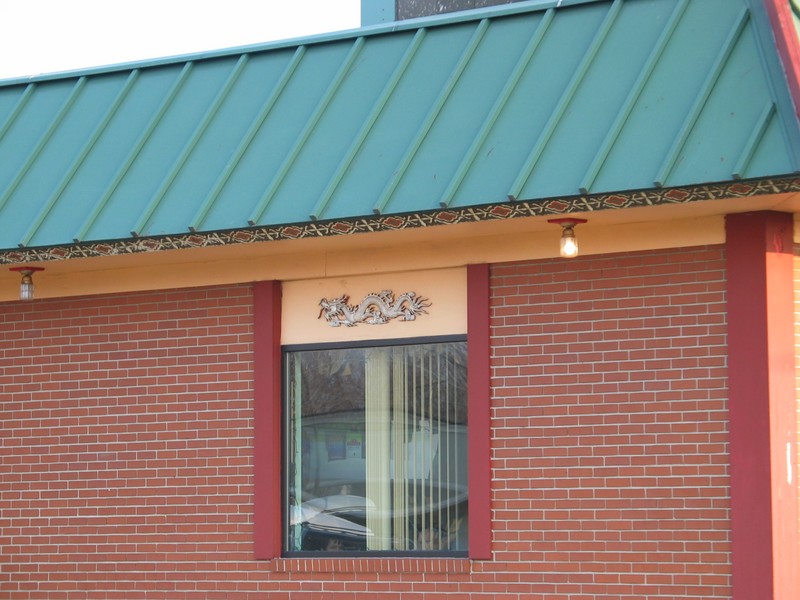 I also stumbled across this ad for it on the net- http://www.worldpages-ads.com/01446273, if you click on the ad you get a larger version.
Got this postcard from the Lotus Garden in Greenwood, Indiana. Nice waterfall and Moai Bridge
DC
Pages: 1 7 replies