Pages: 1 14 replies
Name:Hukilau, Key West, Fl
Type:restaurant
Street:1990 N. Roosevelt Blvd.
City:Key West
State:FL
Zip:33040
country:USA
Phone:305-296-7277
Status:defunct
Description:
I am sad to report that Key West's Hukilau is past redemption. It had been sitting idle for many years. The building has been torn down and they are constructing condos on the site.
My mother reports that the 10" concrete tiki that watched over the parking lot has been rescued. I don't remember the details about where it ended up, I believe in the upper keys.
I can't really give a good description of the place, as when I lived in the Keys, I was too young to patronize the place. It was a long-standing KW institution, which, like many others, has succumbed to development.
From what I've heard, they didn't use a souvenir tiki mug. More like one of the Benihana Buddha mugs.
[ Edited by: Philot 2005-09-07 07:47 ]
The Jab went there once. When the four of us went to Florida about 4 Januarys ago, we headed down to Key West and got a room near the Hukilau. As we drove by to check-in, our jaws dropped as we noticed the "closed for remodeling sign" on the marquee. We stopped by to check it out and as we were taking pictures outside a car pulled up and it was the old owner picking up mail. He told us it had just closed TWO WEEKS PRIOR(!!!) and was going to be a ......yes-you got it- a SPORTS BAR!! I don't know if that ever happened.
I visited it in May '99 before it closed but I only took one picture inside that doesn't show much. The inside was tropical with bamboo and fake palm trees but not any tikis that I recall (all the tikis were on the outside).
Then in 2002 me and mrsmiley went to Key West and found it closed but we took several pictures.
does anyone know what ever happened to the bar stools ? they where awsome !
I visited the site in September of 2004, and found that everything of value (including the outdoor Tikis in Jab's pics above) had been removed. Including the barstools. Interestingly, the door was unlocked, so I was able to go inside and have a look around. It was just an empty shell, everything was gone. I wonder where all of those Tikis (not to mention the barstools) went...
An album of pix we took last October (2004)
http://www.sevenpleasures.org/gallery/Key-West-Hukilau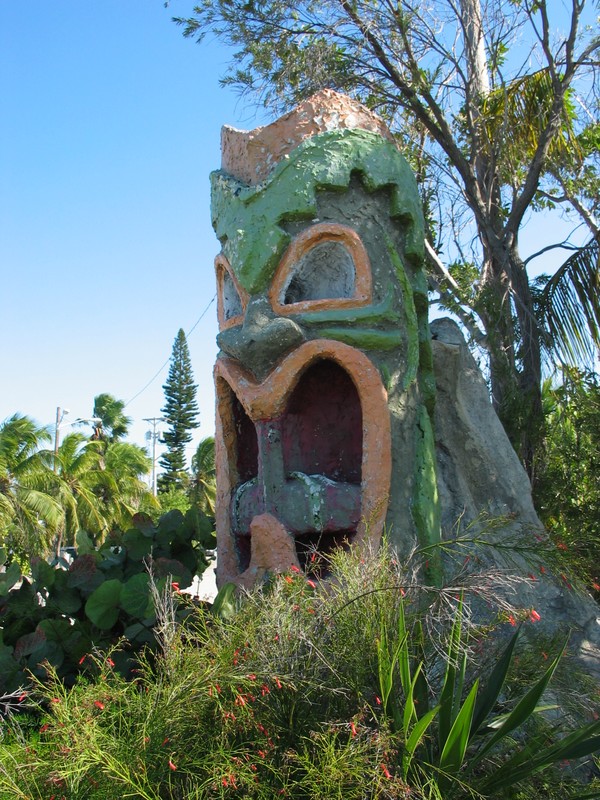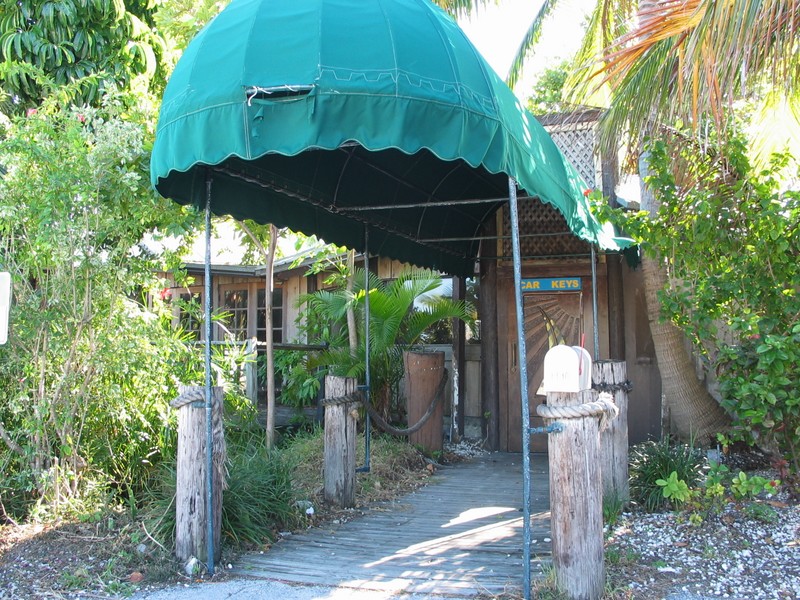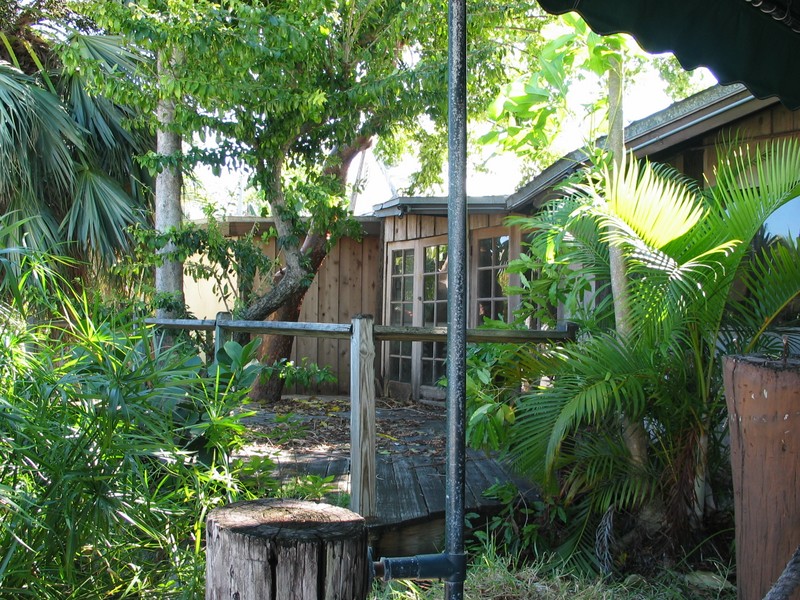 i was fortunate to visit in 97' when they were still open...the food was okay and the drinks were good...don't recall alot of tiki on the inside, but outside was cool...we were driving by at dusk and that tikis out front had gas lit fires burning in their mouths....nearly crashed doing a u-turn to get back into the place. there were no souvenier mugs that I recall and the menus weren't worth stealing....cool place though, glad I got to visit before it took a shit...
Here is one of those little matchbooks I have from the Hukilau in Key West.
DC
Here is a little sugar packet from the Hukilau in Key West.

DC
Cool, a whole rendering around the logo Tiki. This could have been the menu cover art.
On 2010-03-07 09:56, bigbrotiki wrote:
Cool, a whole rendering around the logo Tiki. This could have been the menu cover art.
Well the rendering was was featured on the drink menu (from ebay). This one is a cross over that included both the Village Islander and Hukilau titles!
For more on the Village Islander name, see here.
http://www.tikicentral.com/viewtopic.php?topic=34433&forum=2&hilite=key west
DC
I just got an old photo of the Hukilau sign in Key West.
A bit funky looking but way better than the modern version.
Also found an old ad from the early 1960s.
Last up, this crazy map of Key West that featured the Hukilau Tiki pointing to the location.
The long arm of Tiki, Cool!
DC
Here's a hurricane glass from my collection.
A couple of more vintage ads found in old travel brochures:
Pages: 1 14 replies