Pages: 1 20 replies
Merry belated Christmas, TC. I present the 1972 Oceanic Arts Polynesian Lighting Catalog. My thanks to Bob at OA for the souvenir of a fun visit and the permission to post it.
I hope some of you follow up with other OA catalogs or pictures of lamps that match the catalog; some of the recent purchases from the Kahiki are probably in here.
The inside back cover list, "Oceanic Arts decor and lights have been used in...", evokes a certain longing in those of us for whom it is largely a roll call of places we never saw.
OA tells me they may have used this catalog for several years and still offer lamps seen in it. Sorry about the huge jpegs, but the small print had to be legible.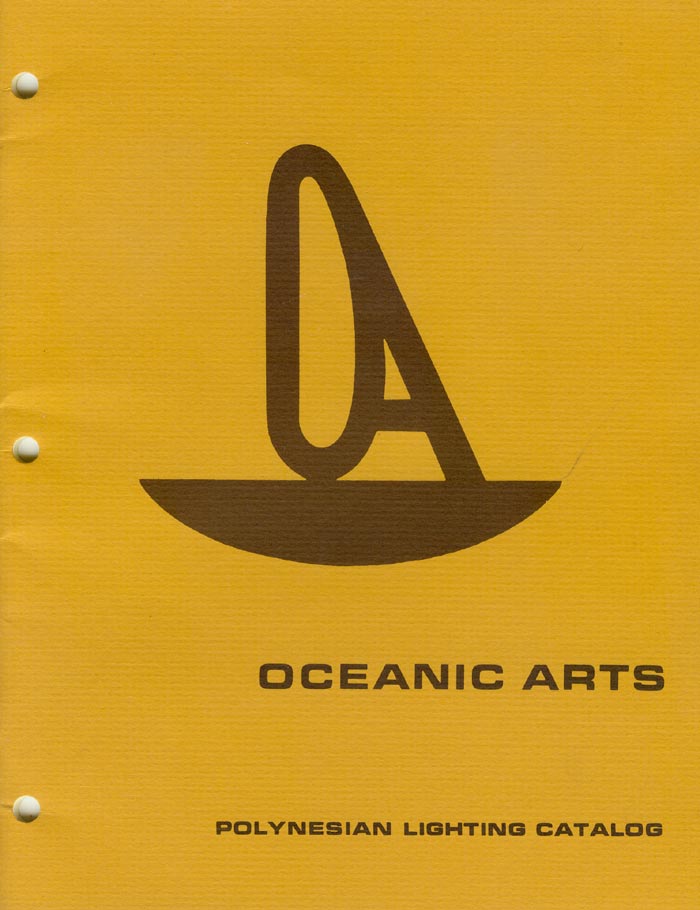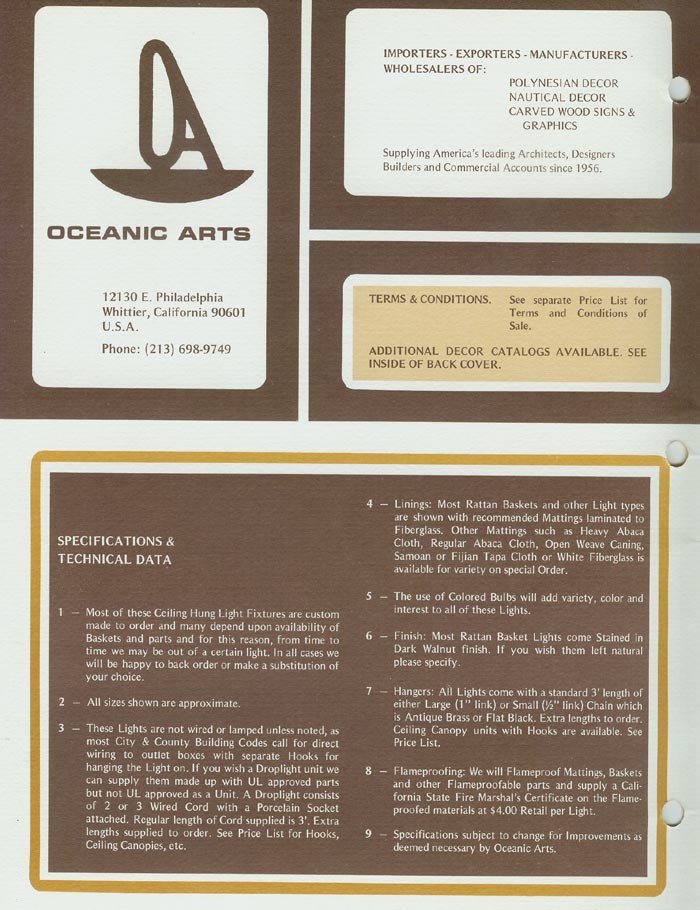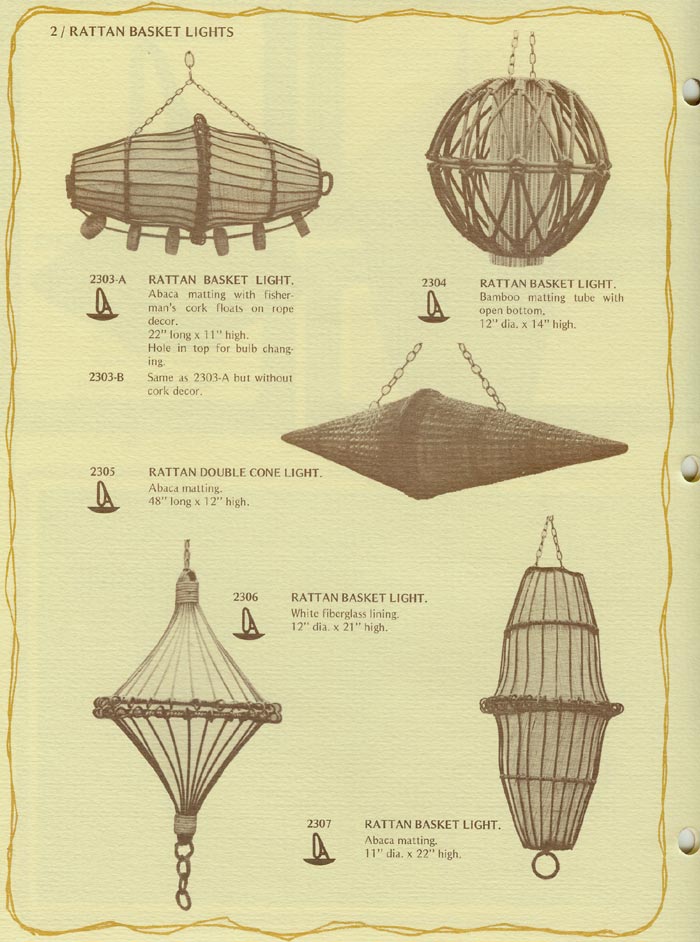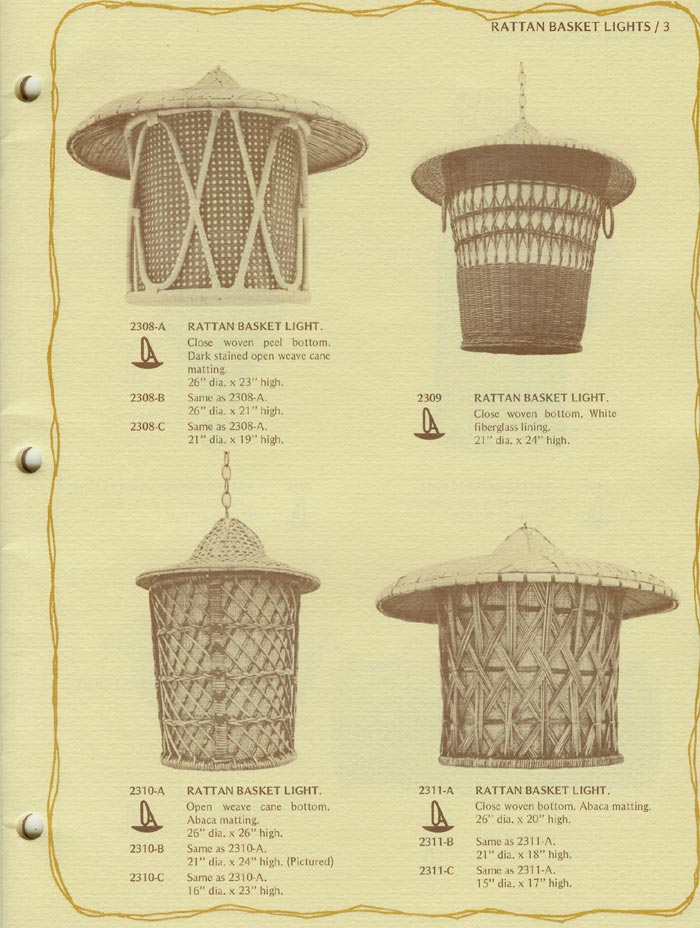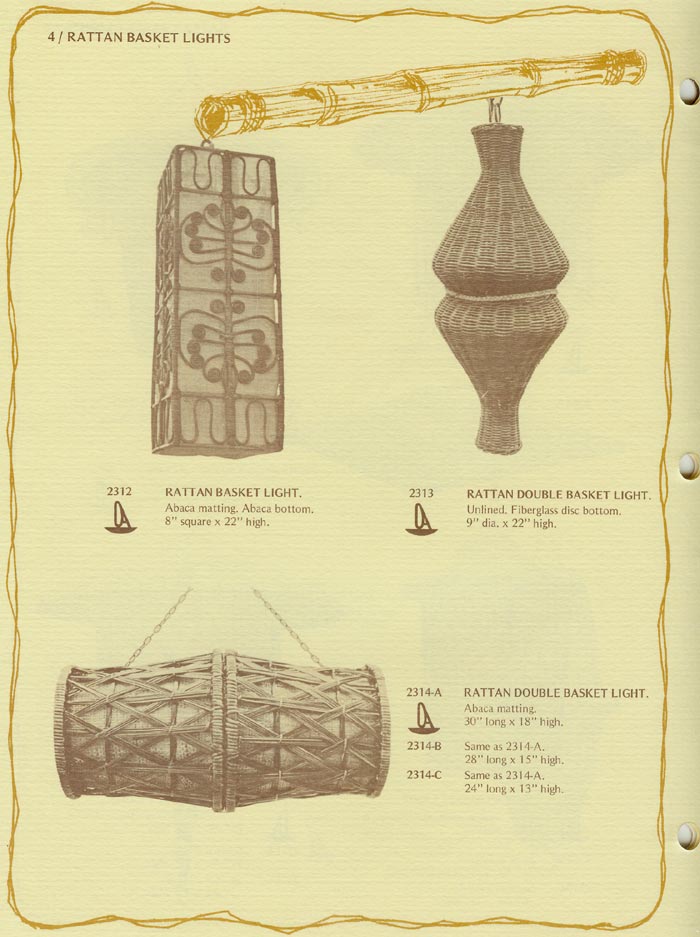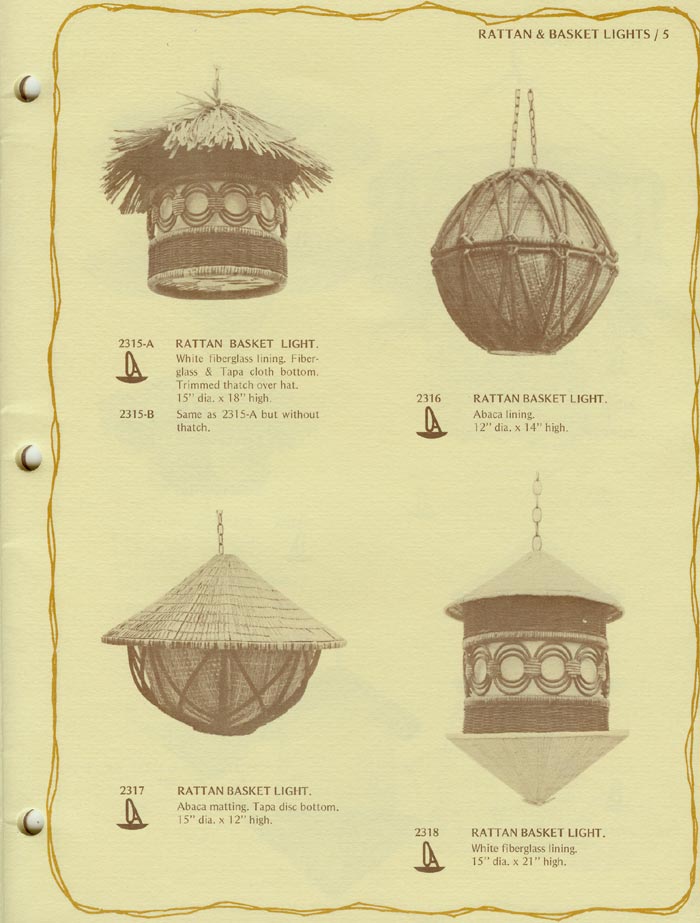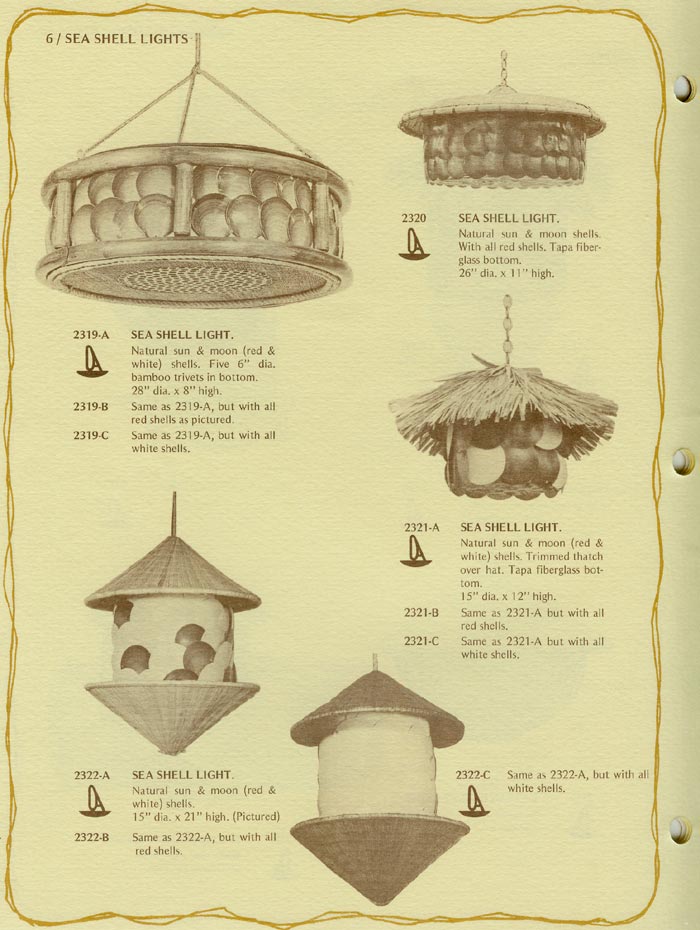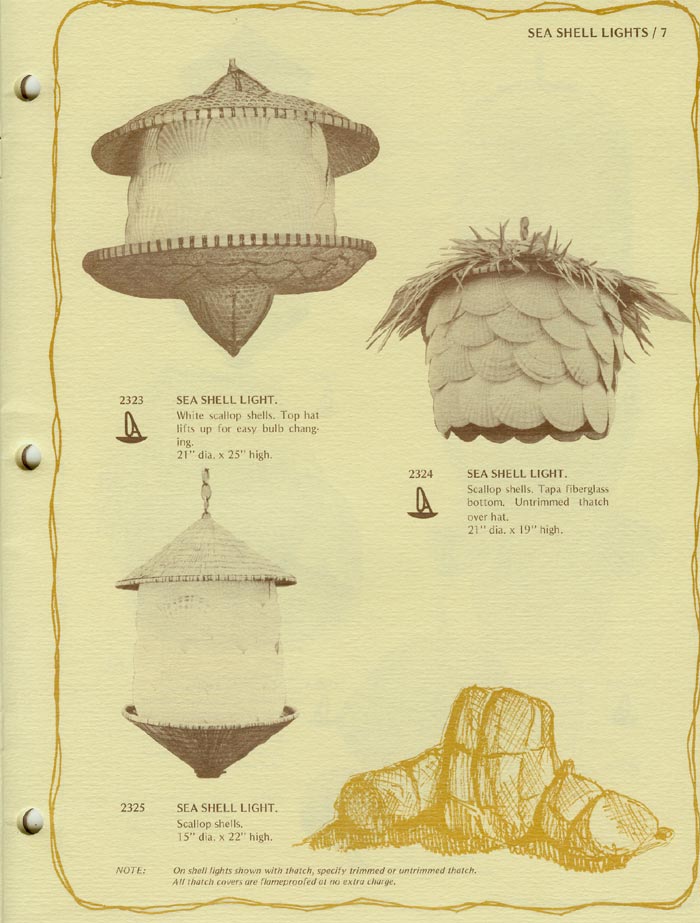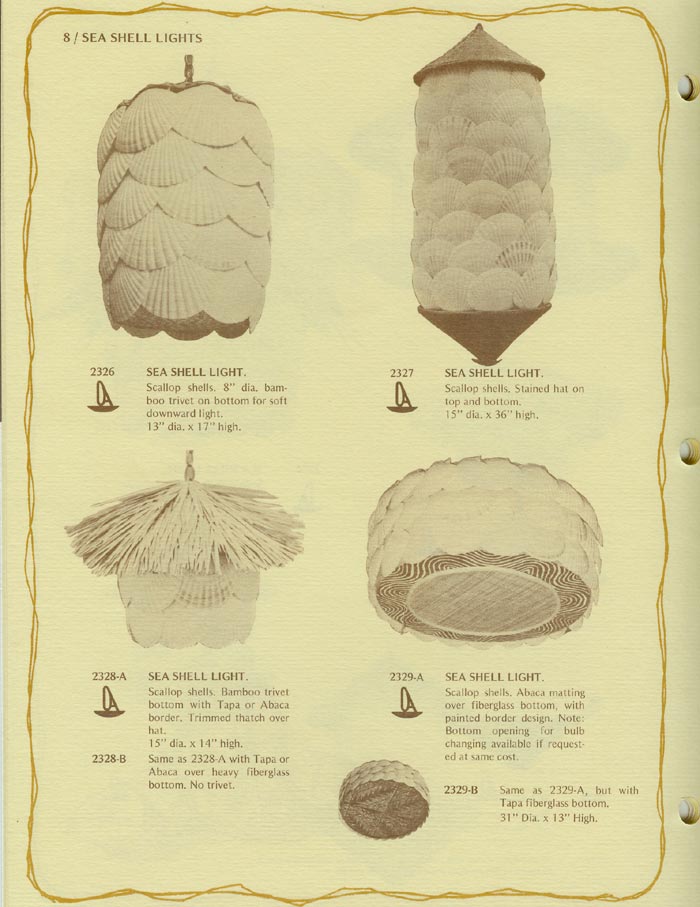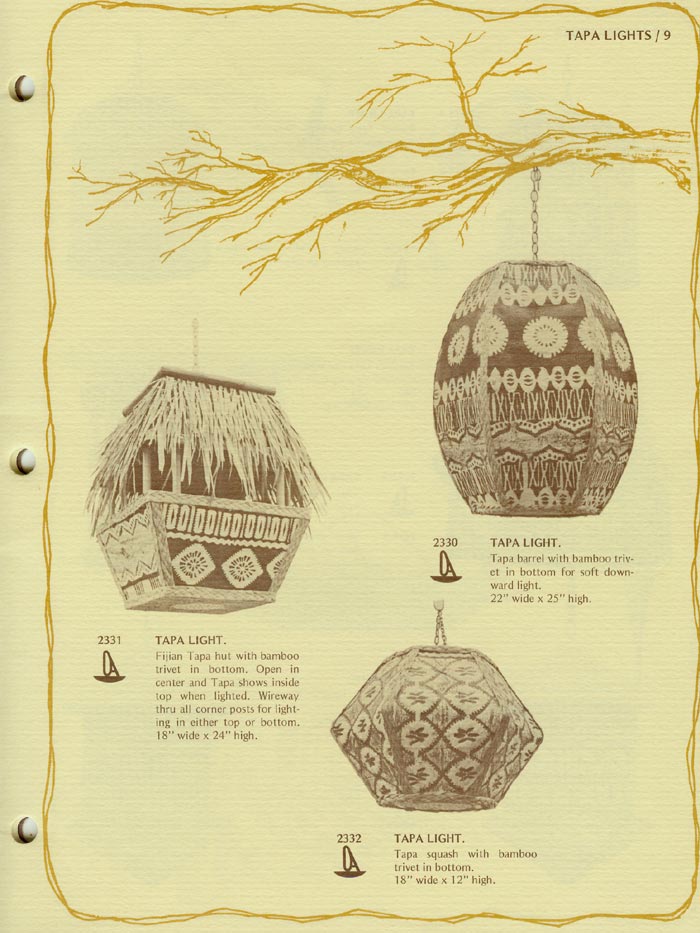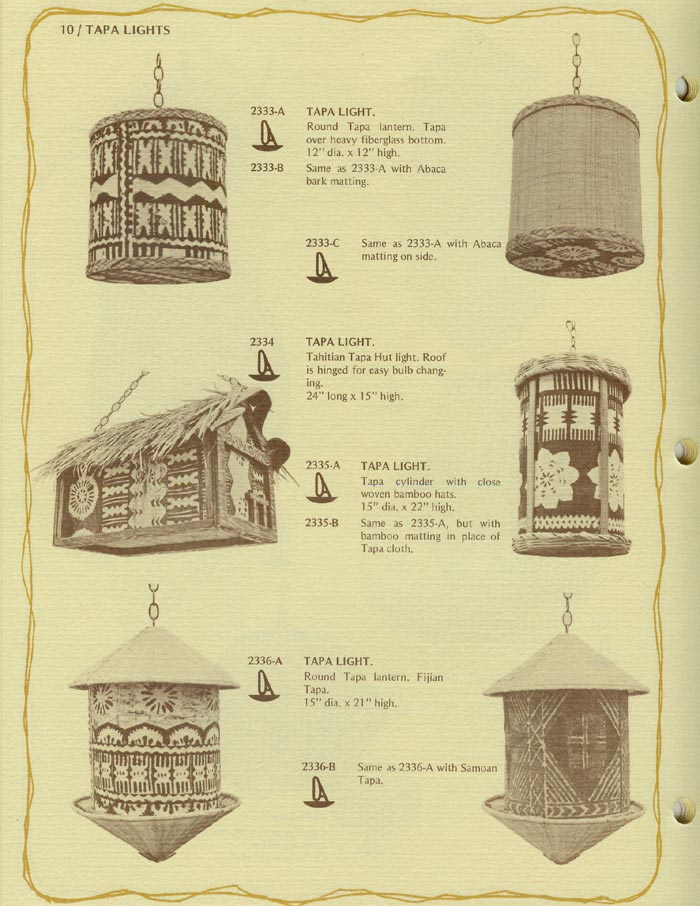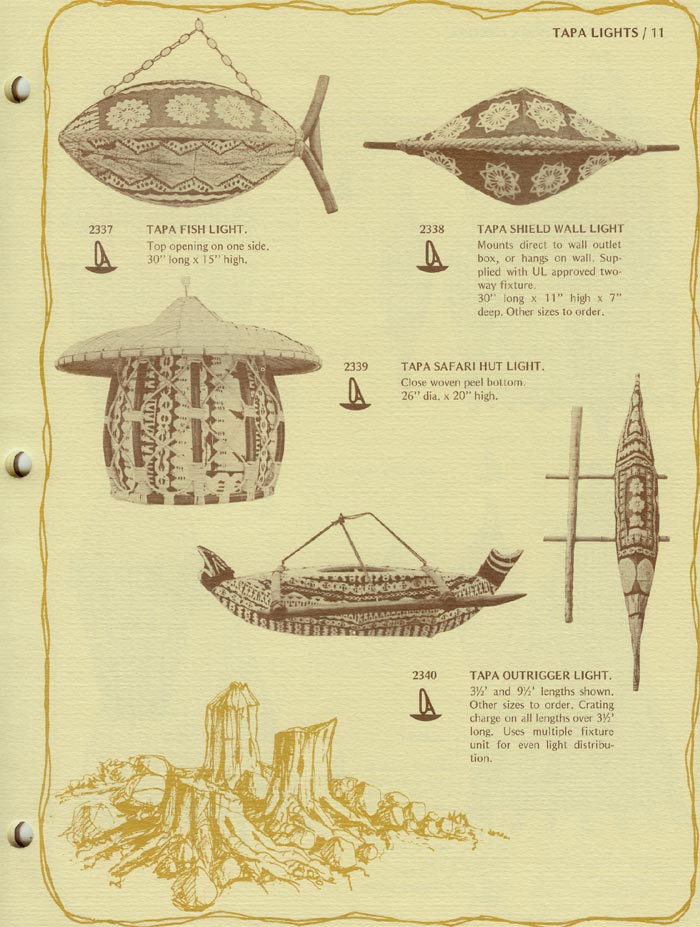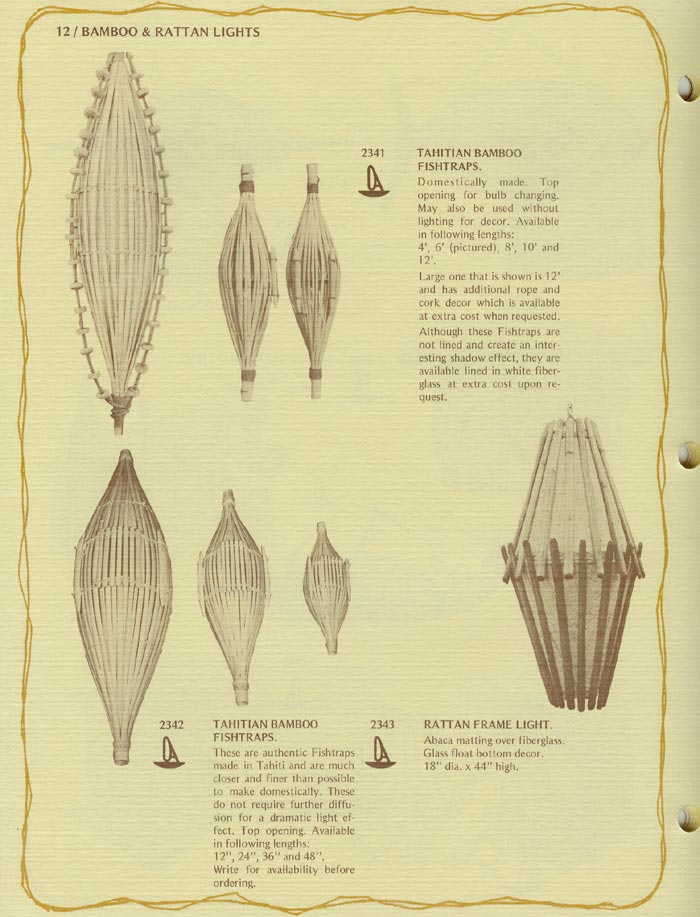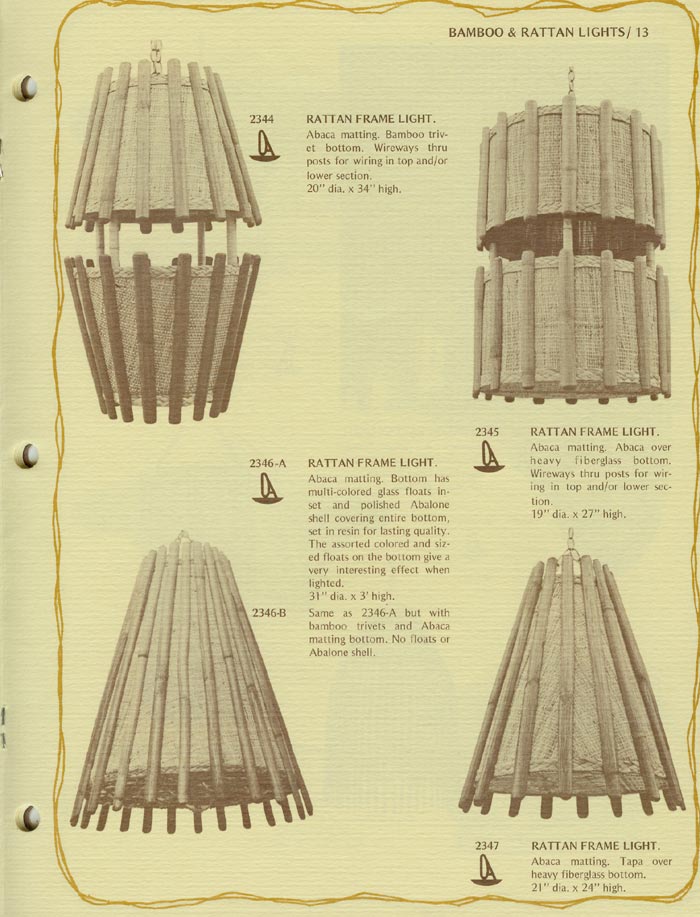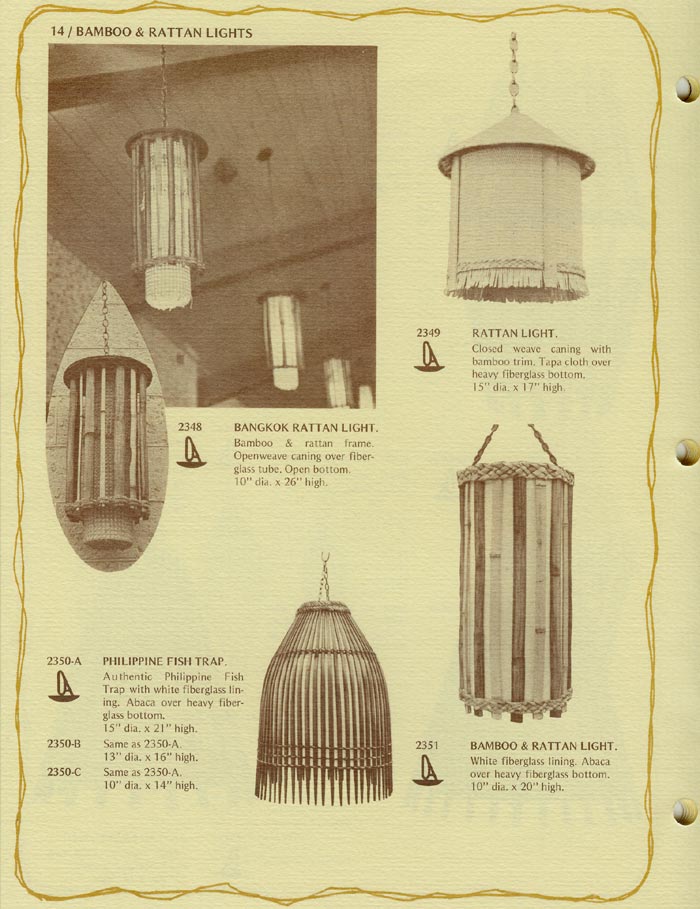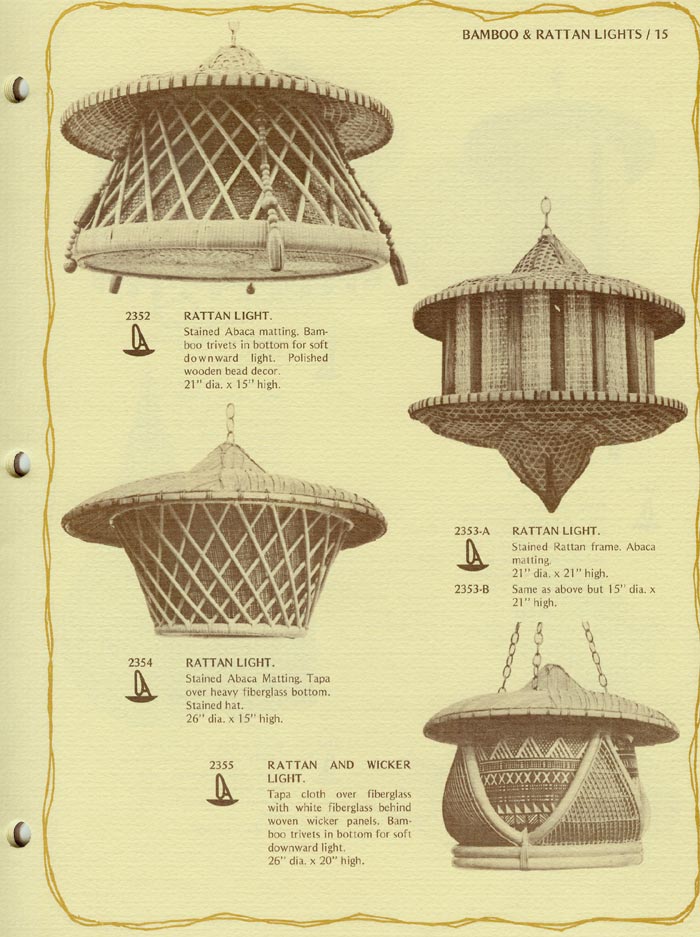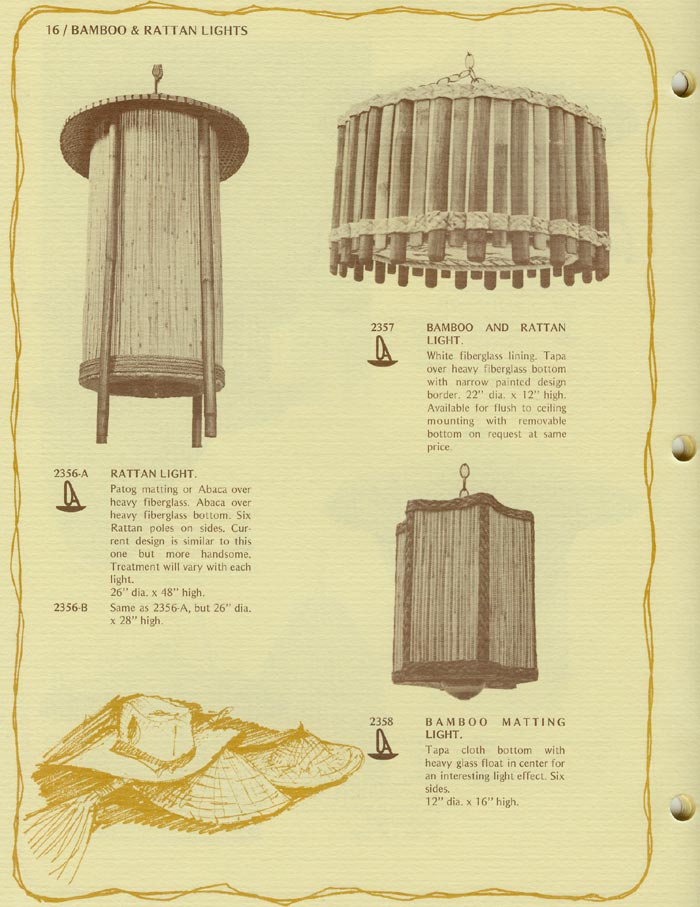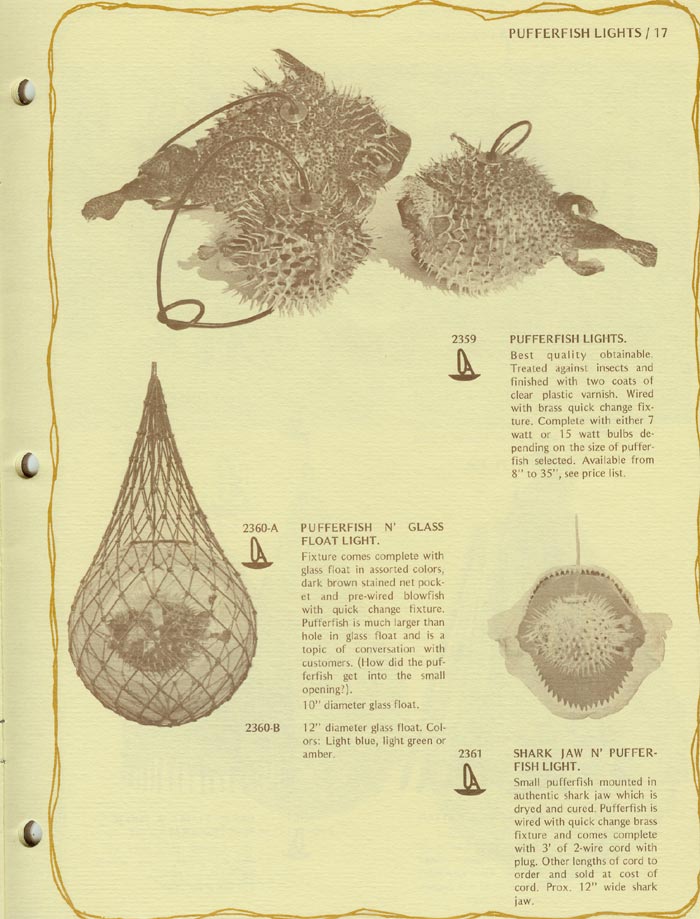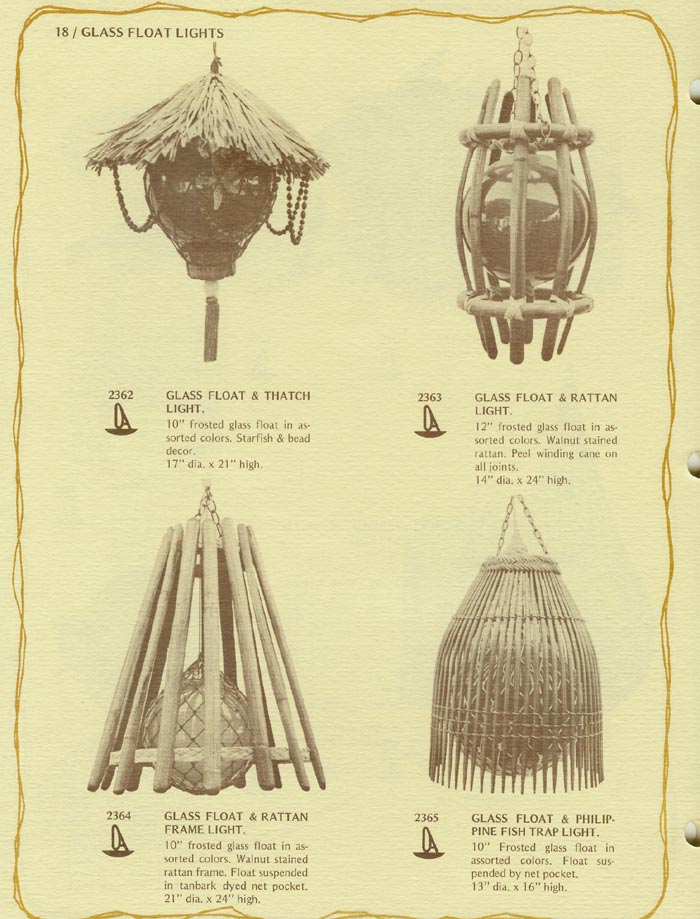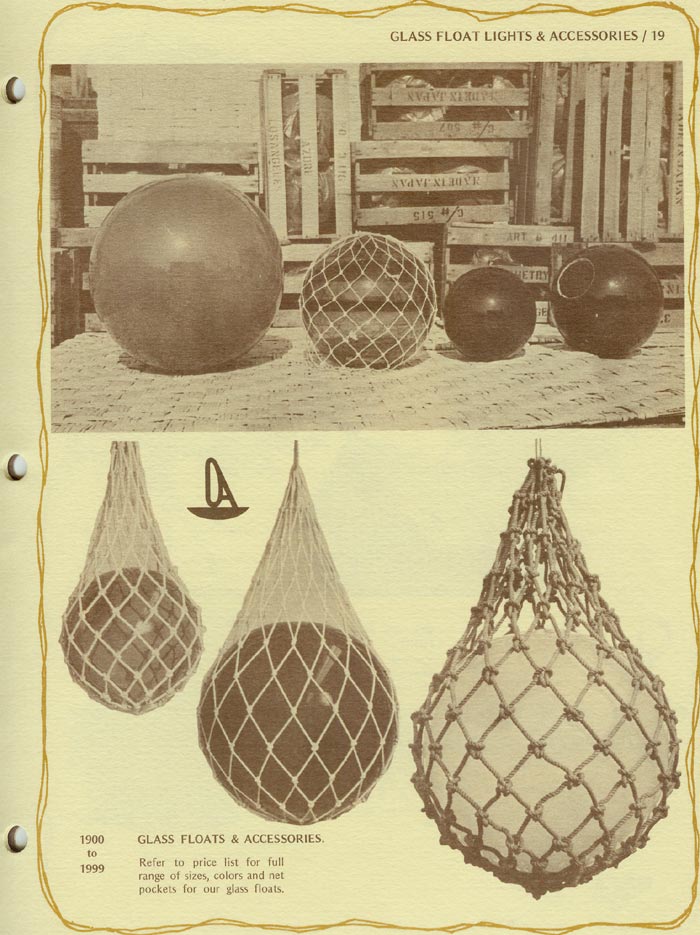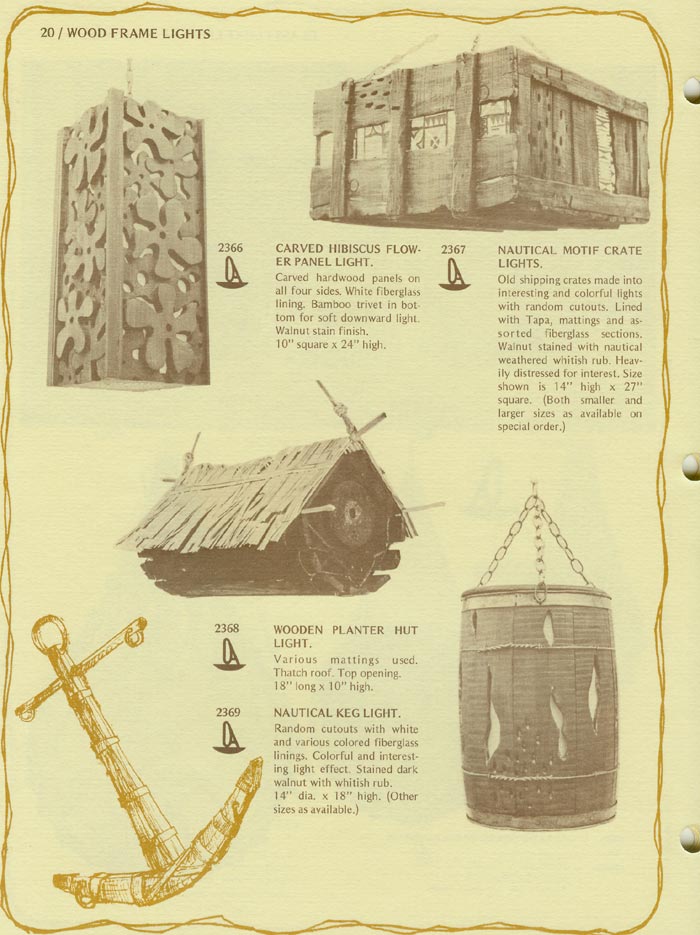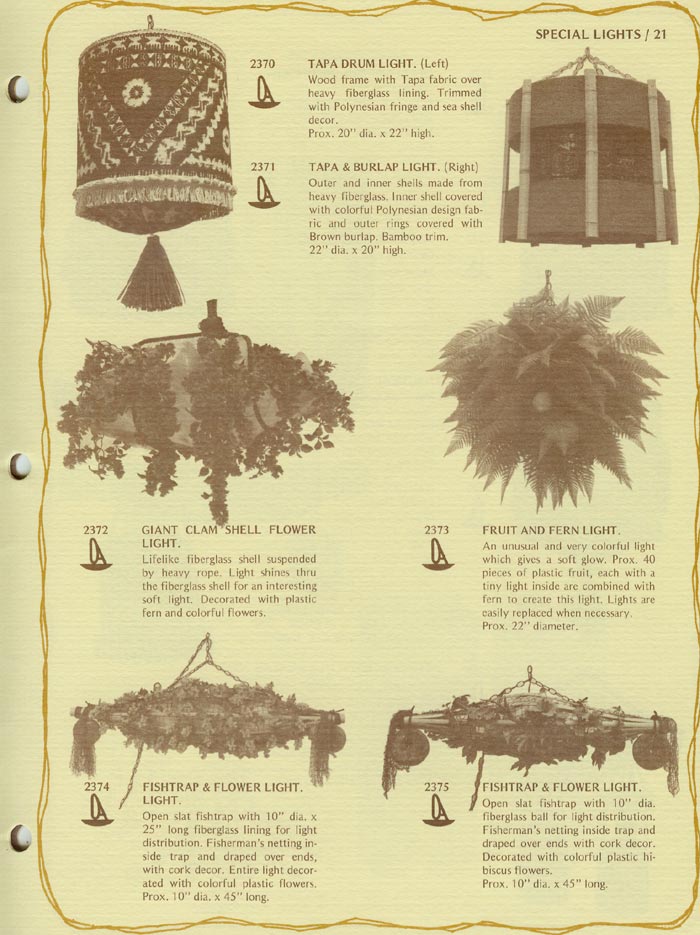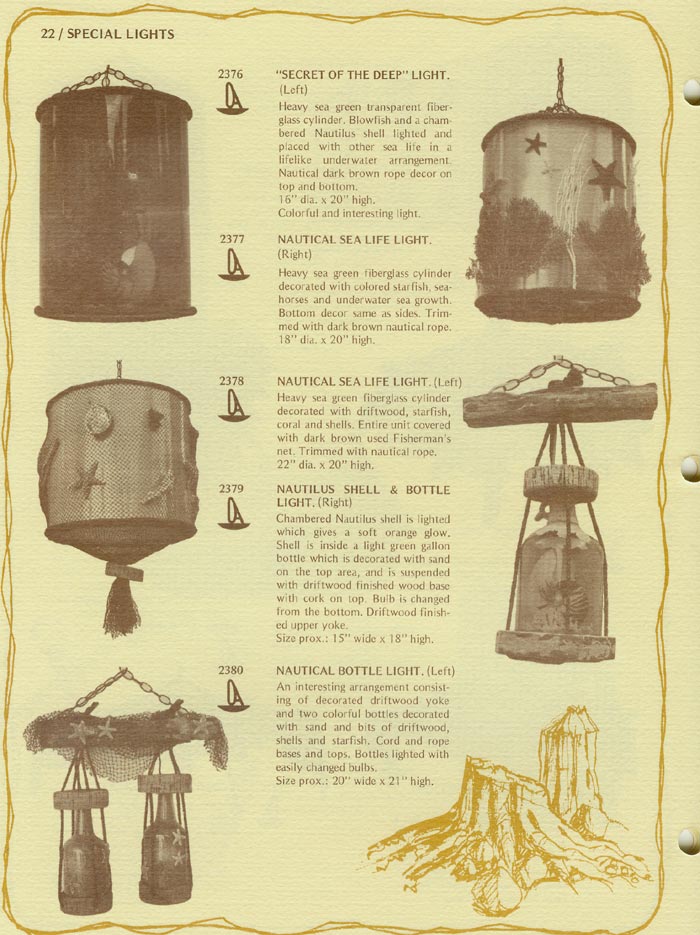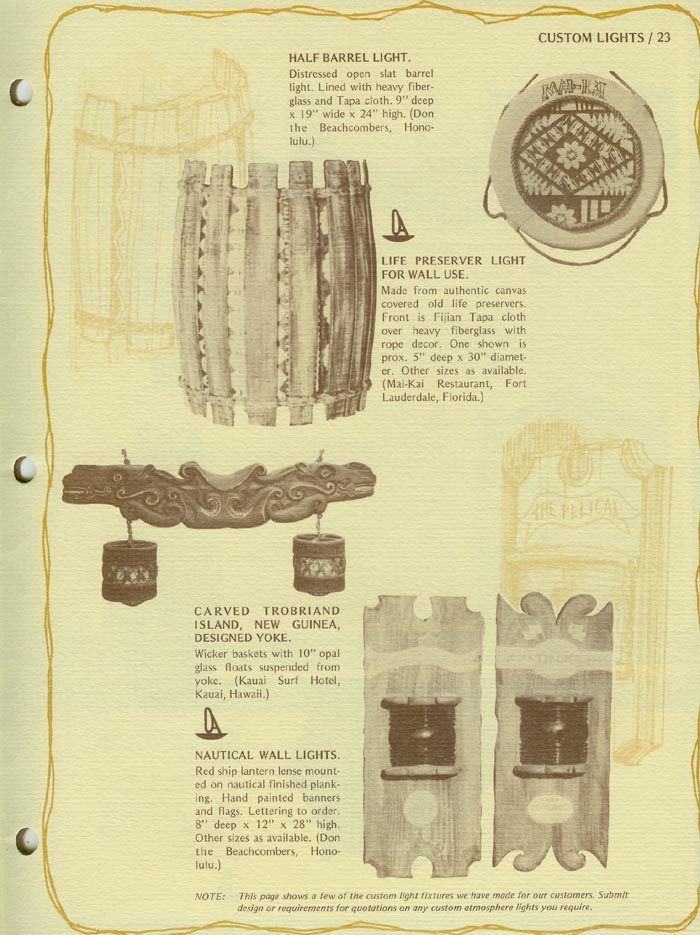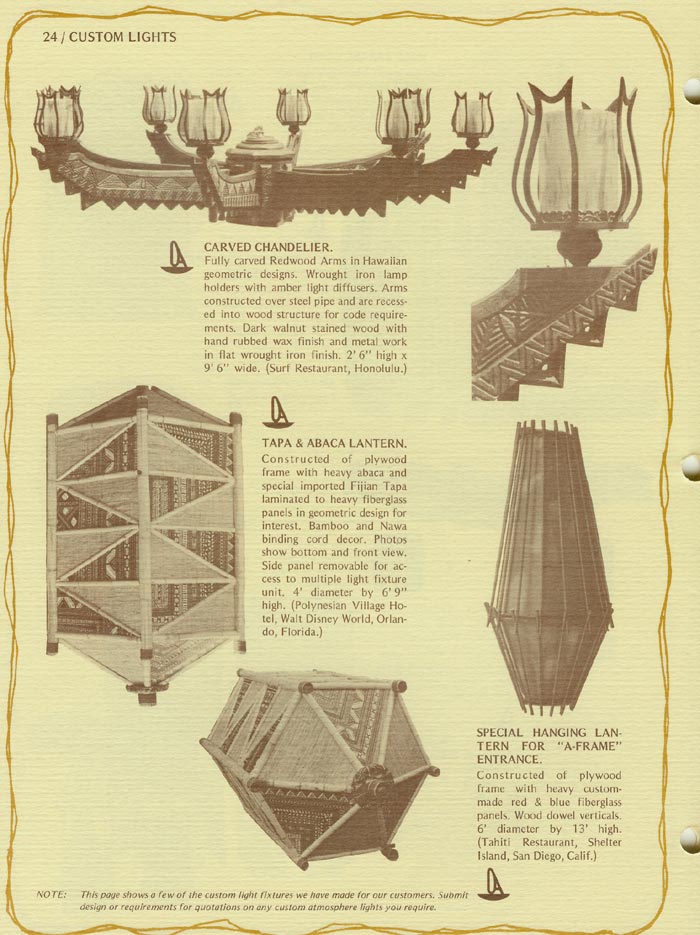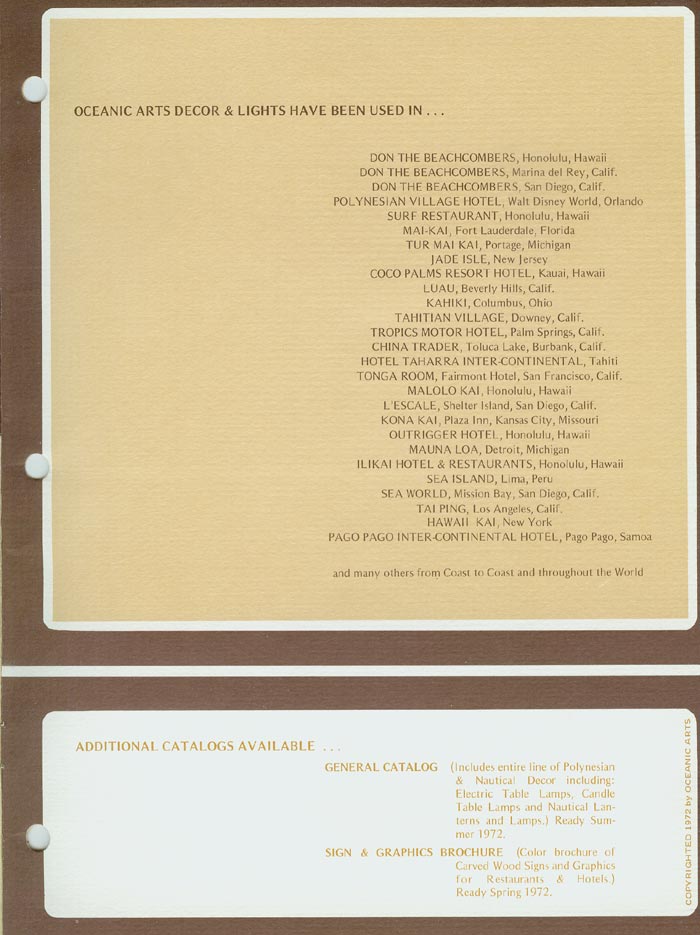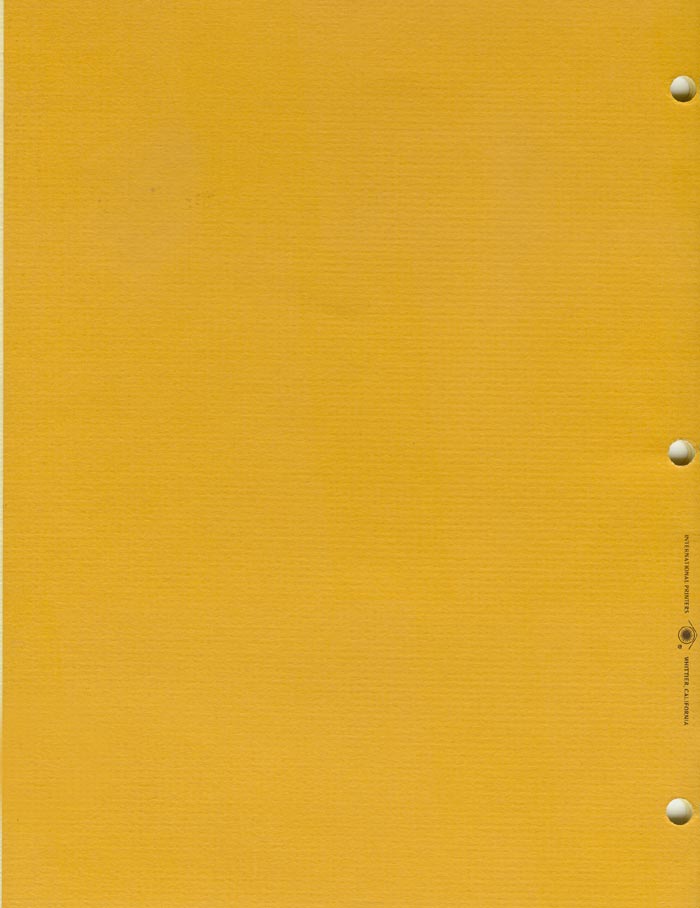 Thanks for sharing that...that is too cool! Makin' me drool!
Cheers, Kris
I got this one! For $10 bucks. It's missing its lid though. Currently being used as a table.
oooaaaaaaaaaaaoooooo!!!!! Tomorrow I´ll be building a basket light!!!!
Super cool post!!
I also got this one from the same place as the other one. Have no idea where either came from.
These are all beautiful pieces of art. Thanx for posting these pix.
Woaw, really great. Thanks a lot.
Great to have the restaurants list as well (they used to say Don the BeachcomberS ?)
Lots of cool idea for the creating tiki fellow...
Absolutely fantastic. Thanks for sharing!
WOW!!! thank you so much for sharing that. what a treat!
I will try and show the lights I think are oceanic arts. If anyone has more information on these lights let me know. Purchased at kahiki outlet store 11-5-05.


This lamp is 12 inches tall by 14 inches wide. The top is plywood. It has Lt brown paper inside.
Ok these are not the best photos, But they do show a pair of the above light in the kahiki. These lights do not have the paper in them like the above light. I took the photo from a video I made of the last night of the kahiki party.


Will post more later.
Tikiskip, thanks for posting the video captures. You know, considering what a celebrated place the Kahiki was, there are remarkably few pics of it online or in books.
I always hope somebody posts pics of places, living or defunct, that are more or less like an insurance inventory or the pics a model maker would need to re-create a place: lots of detail of lamps, wall hangings, tikis and other carvings, along with general shots of rooms, showing their relationship to each other...sort of a pan-tiki documentary project, I suppose.
I have always wondered...
getting the pufferfish into the glass float is one thing, but after you got it home, how did one change the bulb???
-Z
That's exactly why I took the video. Many months before the kahiki closed I took lots of video, And I took allot of the last night party. It's great to have now, because I can go through and see some of the stuff I purchased. Thank you for posting the catalog. Really great reference!
Thank you for sharing. I have a three year old catalog from OA and many of these lamps are not listed.
Thanks so much for posting this tikijackelope. It's the bee's knees
My husband I really enjoyed looking through the catalog. Really got our creative juices flowing. We need more lamps for the Forbidden Island lounge ( our home bar), and if we can't buy 'em will make 'em!
Thanks for sharing. I'd love to see other lamp catalogs!
On 2006-01-02 20:47, exotica59 wrote:
We need more lamps for the Forbidden Island lounge ( our home bar), and if we can't buy 'em will make 'em!
That's the spirit! After so many folks picked up their chisels, it's now time to get into basketry! Get some baskets, Tapa, fishnet, nautical rope and cork and so on and have fun. Some TCers have already begone and come up with some cool designs.
I wish I would have had more room in the BOT to devote to Poly Pop lamps, they have always been among my favorite objects.
I used to have a lamp brochure from the Sea and Jungle store, but it got "lost" (lent out to unknown/never returned). Next to O.A. and Orchids they were the largest Poly Pop lamps dealer. Design borrowing was common. But a lot of lamps were also made up by the decorators on the spot while building a Tiki restaurant.
EXOTICA59? did you see my pics in collecting tiki? those 4 lamps hung in KON TIKI Cleveland.not wired but a good start.
Now THAT's Tiki archeology the way it used to be all the time around here...Great post. I have a fairly recent catalog and it's not half as jam packed as this one..Imagine...a 35-INCH PUFFERFISH LAMP?? Geez!
Pages: 1 20 replies