Pages: 1 2 replies
Name:Hawaiian Rumble Adventure Golf, International Drive
Type:other
Street:8969 International Dr.
City:Orlando
State:FL
Zip:32819
country:USA
Phone:(407) 351-7733
Status:operational
Description:
Medium sized, 18-hole miniature golf course. Lots of Mai-Tiki sculptures and carvings. Water obstacles, bridges and a large volcano/waterfall.
http://www.hawaiianrumbleorlando.com/
Not a bad little course, rather challenging. They have a liquor license, so they can add a shot (or two) to the frozen drinks they sell, or you could have a few beers (Guinness and Stella Artois besides the usual Budweiser products). Good music playing, mostly contemporary slack-key guitar and other Hawaiian tunes, so that was refreshing.
Lots of Wayne's Mai Tiki pieces on display.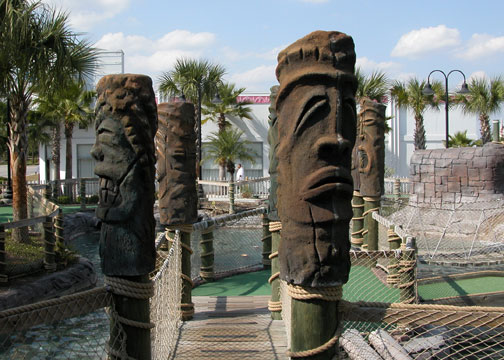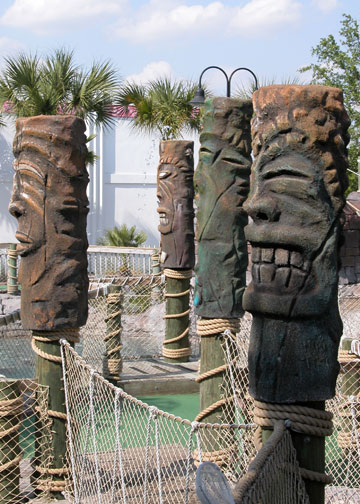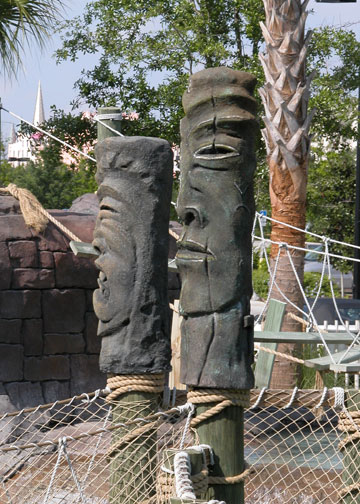 Large volcano with a waterfall (good place for shade on a hot day), rope bridges (the one in the pic is not functional, but would make the game more interesting), lots of water hazards and jumps.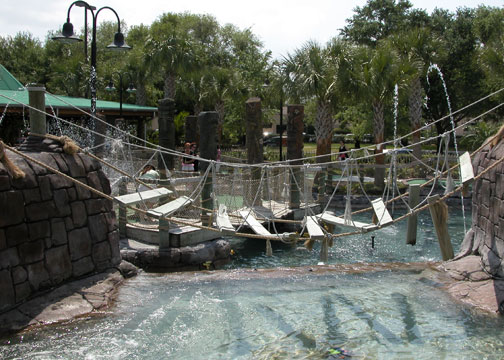 ---
JonPez
http://www.playgroundzero.net/tiki/
------_-


-On the eternal search for the recipe for Kobe's white sauce -
[ Edited by: JonPez 2006-04-04 10:30 ]
I've been to Tiki Island Adventure Golf. How does it compare?
Pages: 1 2 replies