Pages: 1 5 replies
Name:Lei Lounge
Type:restaurant
Street:4622 Park Blvd
City:San Diego
State:CA
Zip:92116
country:USA
Phone:(619) 813-2272
Status:operational
Description:
sleek, sophisticated and somewhat trendy open-air restaurant where hipsters sip cocktails and socialize. if you want a table around luau-esque fire pits, you must order dinner. otherwise, you're in the bar, either at the bar itself, or the one very long table with high barstools.
Lei Lounge website. incredibly annoying flash site.
walk in through the side entrance, and you feel transported into the tropics. the feel of the restaurant is one of a classy resort.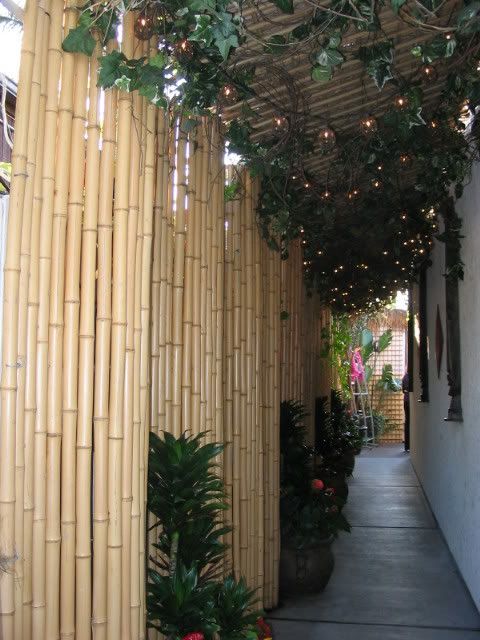 if you "only" want drinks and appitizers, you must sit in the bar. the lanai tables are saved for those eating dinner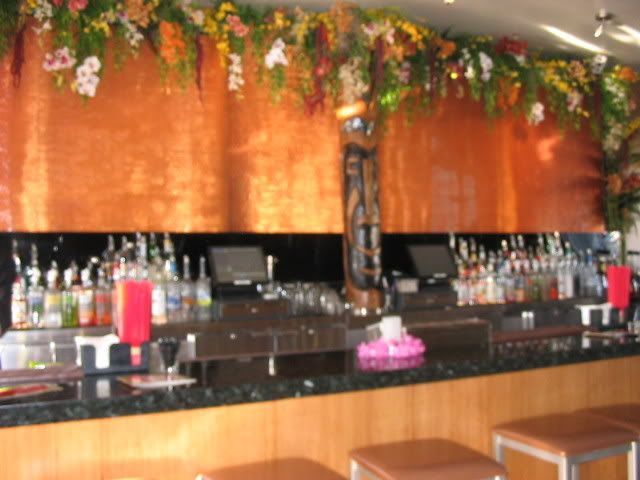 we had yam fries ($5, not on special)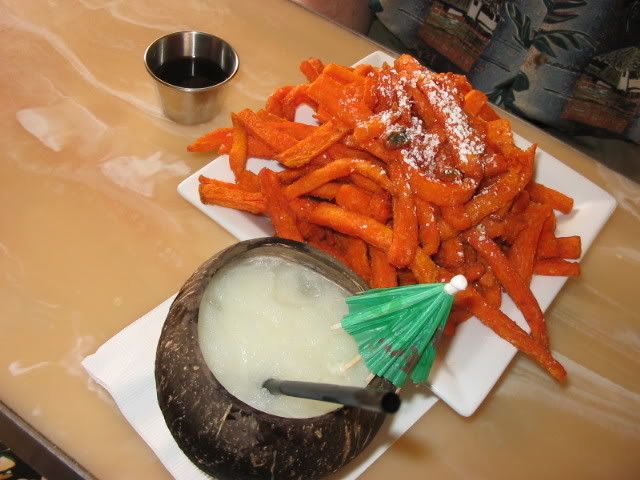 and the tempura sampler (lobster, vegetables, shrimp = $6.00 on Mondays between 5-7 pm)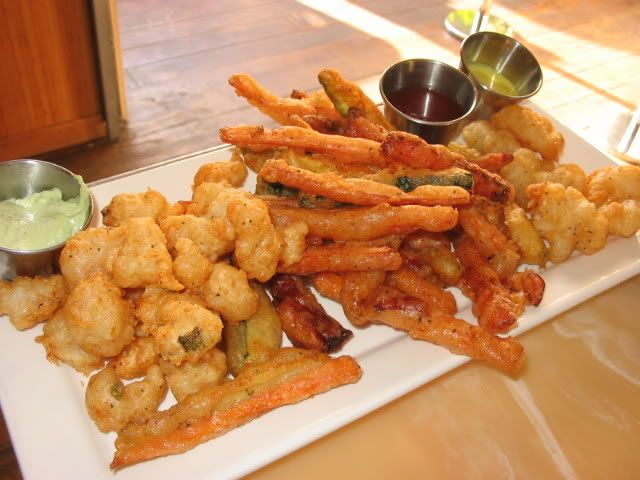 Happy Hour prices are 3.50 for any specialty drink


Frank-Todd's first words after sipping his Mai Tai "Sugarbomb" the ingredients were right, but the proportions were wrong wrong wrong! over sweet. most likely because the bartenders free pour. he asked the bartender for a recommendation for a tart, not sweet drink.. and got a Lemongrass Colins, which was tasty and not sickenly sweet, but still not quite balanced enough. (my husband will write a more comprehensive drink review, and i'll post it later)
there are many reviews on the internet, most say this place gets very busy ~
edited to add photo.
[ Edited by: dogbytes 2007-03-23 22:57 ]
Dogbytes' husband here, on the drinks at Lei Lounge. The ingrediants used for the mai tai sounded promising; two rums, orgeat (referred to as "almond syrup"), curacao, lime juice, grenadine; not a Vic's mai tai, but at least no pineapple juice, and they did float the dark rum. However, they free pour and the syrups and liquer were used with a very heavy hand, resulting in a sticky-sweet glop that made my teeth hurt after I got past the float. I did talk to the bartender and asked for a recommendation for something less sweet but still vaguely tropical from their signature drink selection. He recommended their lemongrass collins; this one was essentially a tarted-up tom collins with vodka instead of whiskey. Problem with this one was that the use of 7-Up as the "weak" made it sweet, while using vodka meant it had no real complexity; basically tasted like lemonade.
Most of all, the tiki in the center of the bar satisfies my definition of it being a tiki bar.
BTW, is that a bamboo tiki mug?
essentially a tarted-up tom collins with vodka instead of whiskey.
Um, do you mean instead of gin?
Pages: 1 5 replies