Pages: 1 13 replies
Name:Raney's Kona Kai Inn
Type:motel
Street:Highways 87 & 287
City:Dumas
State:TX
Zip:79029
country:USA
Phone:(806) 935-6441
Status:operational
Description:
I'm such a dork that I actually called this place to see if they were still open. Ugh! (They are, by the way.) I Googled it, and none of the online booking agencies seem to have access to it anymore though.
It's now the Kona Kai Dumas Inn.
Here's what the online ad said:
The Kona Kai Dumas Inn is the only full service hotel in Dumas featuring the Pepper Tree Restaurant and the Yellow Rose Lounge. We offer the original Hawaii in the panhandle with our enclosed atrium with heated pool and spa. Our tastefully decorated rooms overlook the beautiful green atrium and swimming pool. We are the halfway point between Dallas and Denver.
Unkle John reported a couple of years ago that the sign had been replaced.
I bought this post card on Saturday.
Here are some close ups.
Then I did a search and found ZuluMagoo's Tiki History - Kona Kai Inn, Dumas TX thread.
Here are the pictures that he posted. Looks like the Raneys had sold the place by this point.
I think Sabu has a matchbook that he posted on another thread, but the photo link is dead. :(
Now that's what I call signage! That ranks up there in my top 10, that's for sure.
Yeah, that sign is great I hope Tipsy sees this and works his magic on that one.
Excellent post!
I still haven't gotten the chance to drive up there and see the horrible country/Texan look that so many places out here just have to have. No one around here can think of anything besides that. It's like living in a 1000 mile dude ranch! LOL
I worked for the sign company that demoed that sign many years ago. The boss didn't recall much on it, all he said was that it was a shit hole now. The sign now is a standard ground level light box style with what I believe is a canvas face. But that's just from what I've heard.
What the hell is "commercial men's headquarters?"
---
[ Edited by: Kenike 2009-07-28 10:50 ]
Current Pic: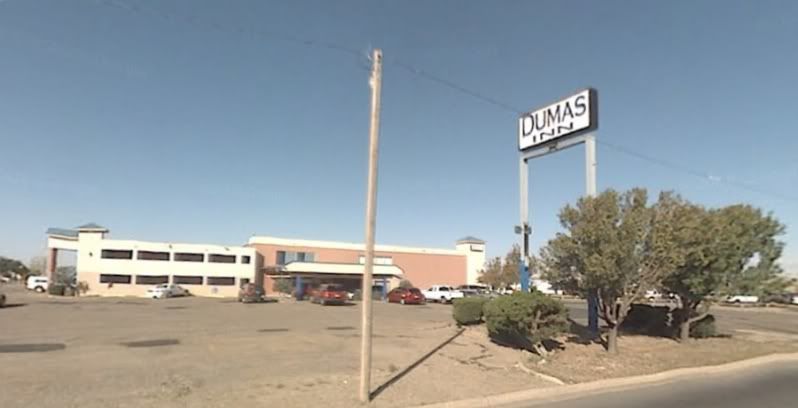 A shot to the heart...damnable Post-Modern sensibilities (to say nothing of Modern ones) screwing up every good Bit o' Tiki.
GK
Wow. The state of things.
I just got a pic of their new sign!
Wow, what a difference! Sorry, this is really bad, but I just pictured a "B" after the "M"
....probably a tired joke in those parts. :)
Picked up one of the postcard Tiki-Kate posted as well this Matchbook from the Kona Kai Inn.
That Tiki rendering looks familiar???
DC
Hmm, it doesn't click with me, but it sure is cool. The coolest thing though still is that sign!
It reminds me of the tiki logo on the cover of the brochere for Tiki Garnes in St. Petersburg.
Pages: 1 13 replies