Pages: 1 5 replies
Name:Islander Village Restaurant and Tiki Lounge
Type:restaurant
Street:1990 Roosevelt Boulevard
City:Key West
State:FL
Zip:33040
country:USA
Phone:296-8575
Status:defunct
Description:
Back in the day, you could join your hosts Cap'n Jim and Doris Doherty at the Islander Village Restaurant and Tiki Lounge in Key West.
Here's another mystery location. Can any of the Florida folks help with this one?
As usual, all I've got is a matchbook.
It looks like the Islander Village Restaurant later became the Hukilau.
At some point the Islander Village Restaurant must have became The Hukilau Restaurant since they share the same address. The Hukilau Restaurant was also located at at 1990 N. Roosevelt Blvd. in Key west Florida and searching the address led me back to this TC post on Locating Tiki:
http://www.tikicentral.com/viewtopic.php?topic=16441&forum=2
Also lots of pics of the defunct restaurant can be found here:
Ugh! I'm such a dork. I can't believe I missed that.
Islander Matchbook

Hukilau Matchbook

Picture from Sabina's post about the Hukilau.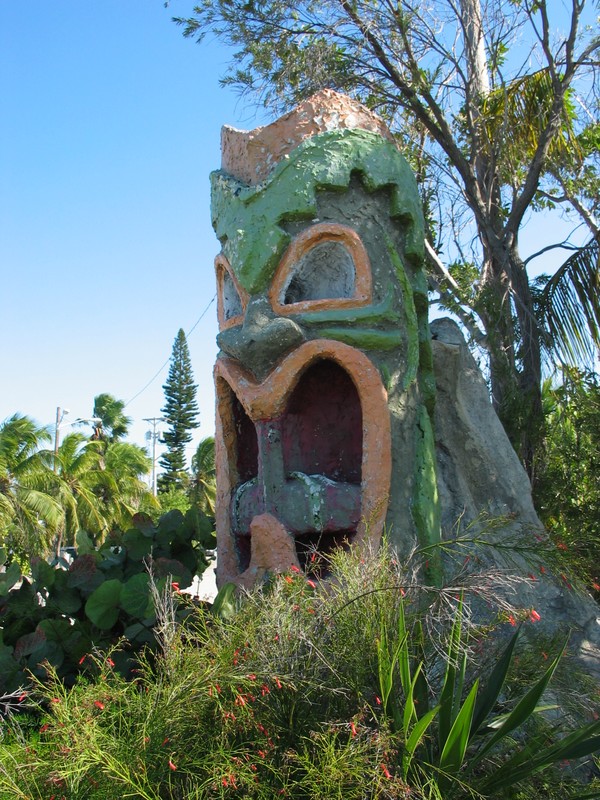 Boris is never going to let me live this down. :roll:
Ha, synchronicity post, you guys. TC in action: Kate finds a never before noticed Tiki temple, and minutes later it is unearthed!
And Kate pegs the logo Tiki.
What a cool matchbook. That TIKI LOUNGE logo with the toasting Tiki is priceless. I just hate that goldfoil look, simply because it is bad for reproduction, the graphics lack clarity.
Pages: 1 5 replies