Pages: 1 15 replies
Howdy folks,
We're going to be throwing a little party at the Tahitian Inn in Tampa, FL on thursday 1/24/13.
Tropical drinks, exotica soundtrack, live tiki carving, pig roast, etc.
6pm to 10:30pm....maybe later..
And it should be noted that the Tahitian is one of the oldest Polynesian themed establishments in Florida, owned and operated by the same family since 1952....and they're nice people who support tiki...
heres an old pic of the Tahitian along with pics of the 2 large tikis I did there last year...and they are currenly reviewing my proposal to do a bunch more stuff there...
Shoot me a PM if you have any questions...
mahalo...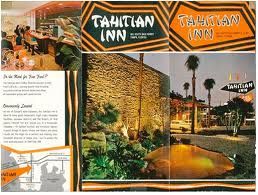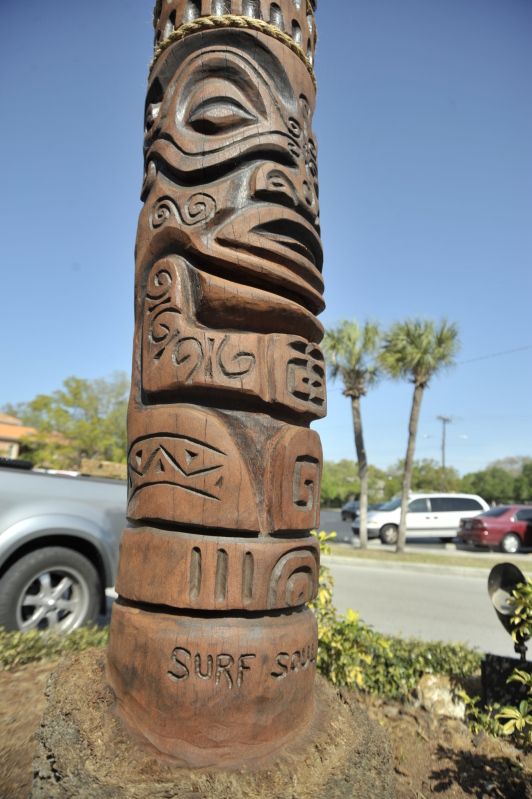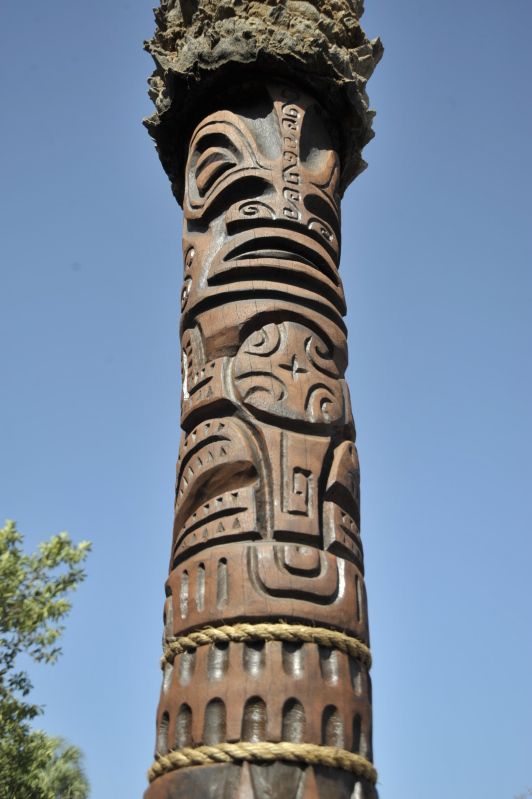 I sooooo wish this was on a weekend so that I could attend! Let me know if there's anything I can do to help promote!
Thank you dear...I appreciate that.
We're already talking about the next one being on a saturday night...When I originally decided to get this thing going, I was thinking it was just gonna be a gig for locals. I didn't think people would be driving in from out of town...and now I've got people talking about driving / flying in from out of state...I don't want to be mr. name-dropper, but some of the coolest local tiki folks here in town have stepped up to be a part of this, and I feel super lucky to have them on board.
This first gig is gonna be a lot of fun. The subsequent ones could be epic...
If you come to the next one I'll make sure you go home with some of my tiki junk...
I put a bug in my wahine's ear. Now I'm just going to be bothersome until she caves. I want to go and see this place.
It looks very promising
Mahaloz for getting this done!
McTiki (sorta Local)
I am from Tampa so I will keep my eye on your events here and hopefully be able to plan a trip back home around one in the future.
Please post photos and keep updating.
Should be a blast. I'm looking forward to creating a masterful rum punch for the occasion with Mr. Dean Hurst. Practice makes perfect, you know.
I have a month to practice.
that sounds great Pablus. I'm really stoked that you & Dean Hurst are on board.
and big thanks to my friend Dean Arscott for doing this graphic for us....
[ Edited by: pjc5150 2012-12-29 23:18 ]
I'll second Christie's request for a weekend date next time. I'd love to be there for this, but a Thurs night makes it a little difficult. Please post pics!
yes, we are already discussing a possible march/april gig on a saturday...
ok guys, just a reminder that our gig is still on for Thursday night...
hope to see some of you there...
Sets of classic exotica are being curated by the lovely Lounge Laura Taylor (of WMNF fame) and Drew from exotica combo Stolen Idols. So looking forward. I'll be careful not to spill any rum on my rare mp3 files. :wink:
tonight it's on!
hope to see some of you out there...
Is this open to anyone?
I have been reading about the hokilau and saw this thread and wanted to come out and meet others and enjoy some Hawaiian Tiki style music drinks and food.
Thanks Mike
Great party exotica music and people Thanks Whoopie
That was a fabulous evening.
Onya Birri and Lounge Laura did a masterful job of setting the tone. Mr. Hurst and the Left Coast Bartender's Guild provided the great rums; Zacapa 23, El Dorado, Plantation overproof, Appleton, 7-Tiki and more.
Fresh picked citrus and FRESH MINT!
Great people.
But mainly - that tiki that Jeff carved for the entrance to the pool area is incredible. It's an amazing piece of art, done with love and patience and great creativity and a very nice palm. GREAT work!
Finally, fun times in Tampa. Been waiting for this for a long time.
thank you Pablus, glad you liked "the big tahitian"....he's one of my faves too....
and huge thanks to you & Dean for literally making some of the best drinks I've ever had in my life.
you guys made this party awesome.
The owners of the Tahitian were very happy as well...there will definitely be another event...probably toward the end of March, beginning of April....I pretty much told the owners that we want to do the next show on a saturday evening, and they didn't have a problem with that. I was glad that the entire Pupello family was there and stayed for the entire event. They were very stoked on the crowd & the vibe, and they were thankful that we chose their establishment as "the spot"...
thanks to everyone who was involved and showed up....
Pages: 1 15 replies