Pages: 1 2 replies
Name:Menehune Max, Pacific Beach
Type:restaurant
Street:809 Thomas Street
City:San Diego
State:CA
Zip:92103
country:USA
Phone:
Status:defunct
Description:
Menehune Max was a short-lived (1958-1964) tiki restaurant in Pacific Beach, San Diego, on Thomas Street just off Mission Boulevard. "A gourmet's delight!" They served Cantonese, Polynesian and American food. By 1965 the place had been replaced with a Julio's Mexican Restaurant, and now houses The Local Pacific Beach.
Anybody familiar with this place?
Mahalo,
Martin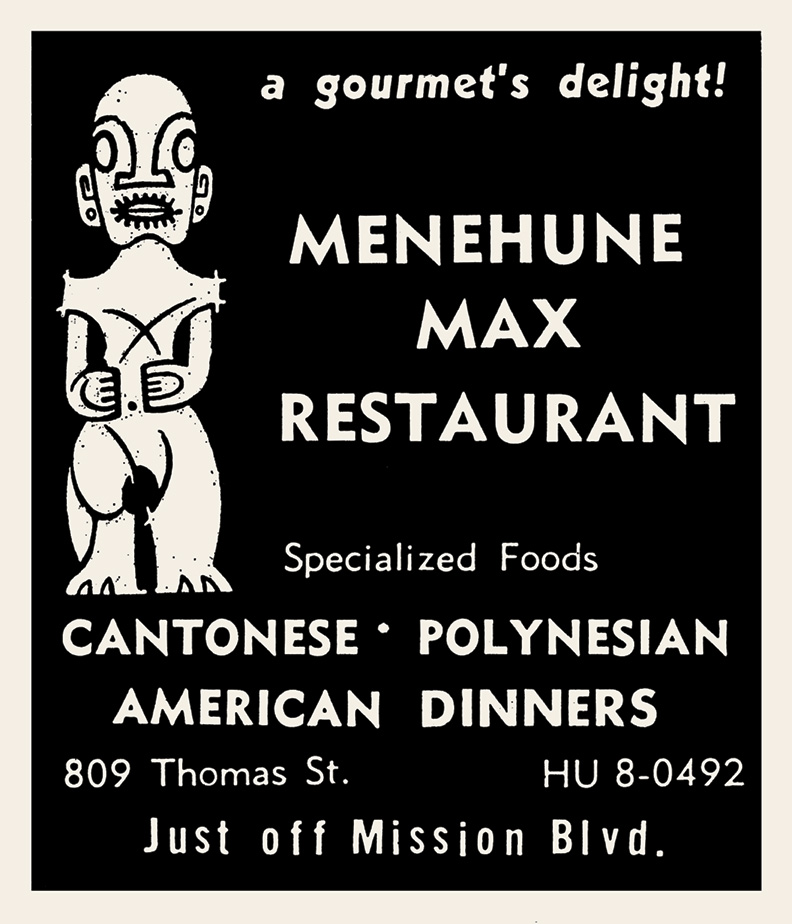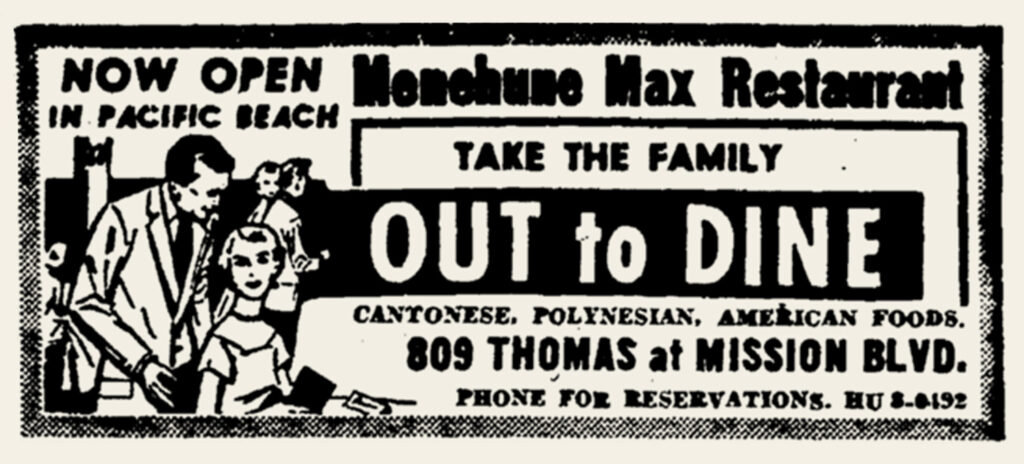 [ Edited by: ClassicSanDiego 2016-12-14 09:18 ]
I always think it's funny when I see ads like these that include "American dinners." I assume it was for those folks that were terrified of anything other than meat and potatoes.
u couldn't see the pics
I reposted them
Then I could see the ones above
Odd
I removed the ones I posted
[ Edited by: hang10tiki 2017-05-01 06:49 ]
Pages: 1 2 replies