Pages: 1 2 replies
Name:Tiki Island Adventure Golf
Type:other
Street:7460 International Drive
City:Orlando
State:FL
Zip:32819
country:USA
Phone:407-248-8180
Status:operational
Description:
I had originally mentioned this find in the Disney Polynesian Village thread. Feelin' Zombified suggested a new topic so here it is!
While driving through Orlando this Spring, a sign with the word "TIKI" on it caught my eye. Nestled between two other businesses was the driveway leading back to this miniature golf course. If I had not seen the sign, I never would have spotted this place as it sits back off of the road and is not very visible, especially when you're in the International Drive traffic.
Tiki Island Adventure Golf, 7460 International Drive, Orlando, FL 32819
407-248-8180
Here are a few photos. Sorry I don't have more but my wife didn't want her picture on the internet. This place was a lot of fun and had many tikis scattered around and at each hole. If you got a hole in one on the last hole, the volcano erupted.
I've got a whole ton of pictures both day and evening over on my website-
http://www.sevenpleasures.org/gallery/Tiki-Island-Volcano
one of the coolest mini-golf courses I've ever enjoyed-not due to actually golfing difficulty or terribly interesting holes, but due to the preponderance of Tikis, waterfalls, and tropical goodies.
The courses includes both Tiki and Honu hazards built onto the course, and the highly mobile gecko hazards that scamper to and fro.
Here are a couple of pix-
Long view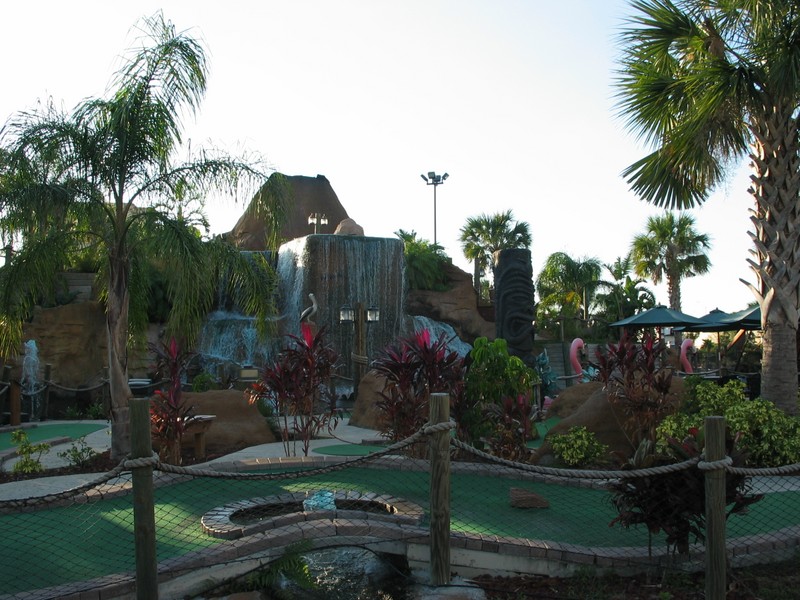 Honu Hazard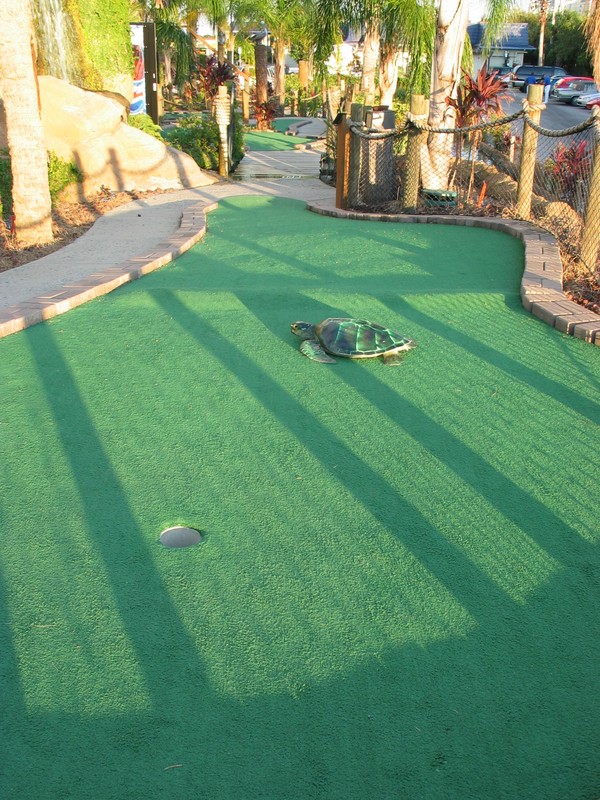 The Volcano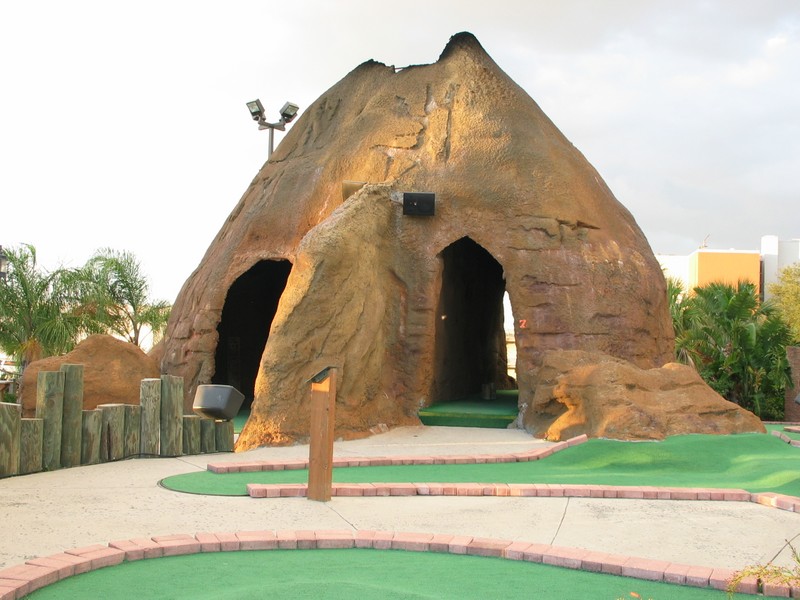 iguana tiki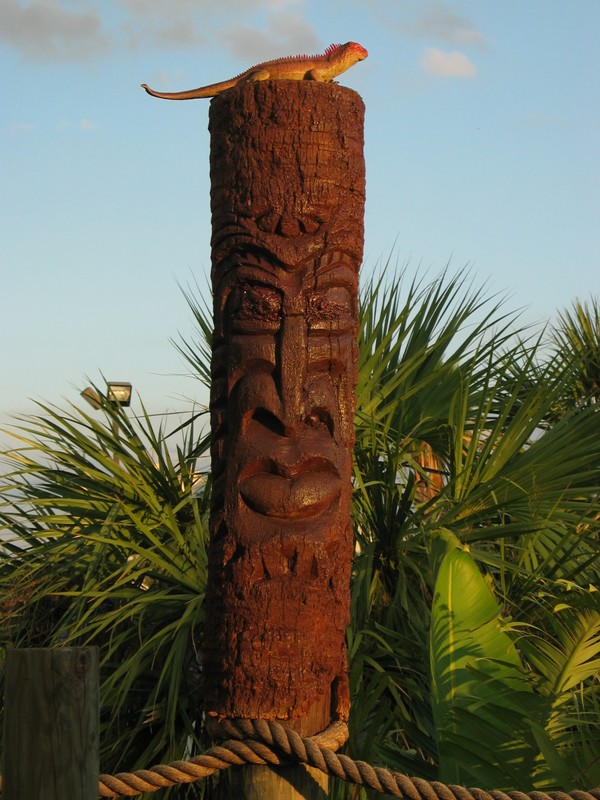 a cave with a locked up Moai and Tiki hazard on the course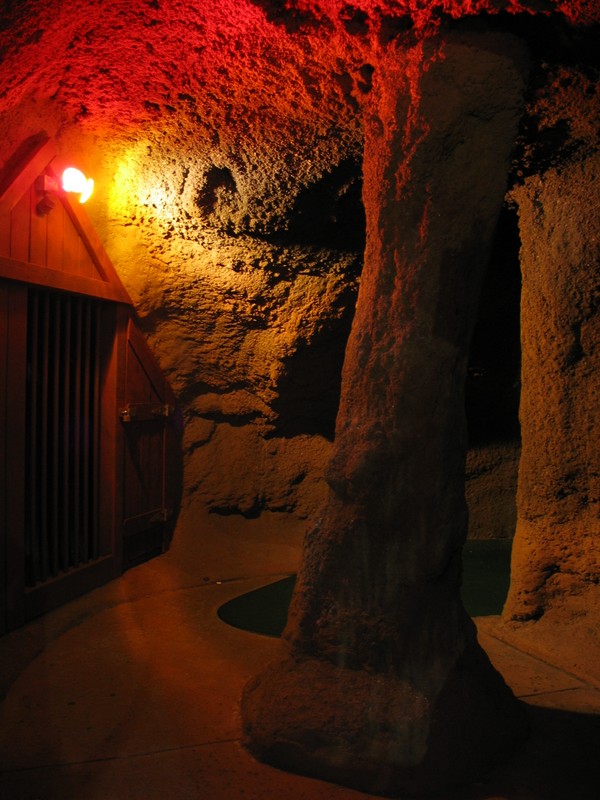 errupting volcano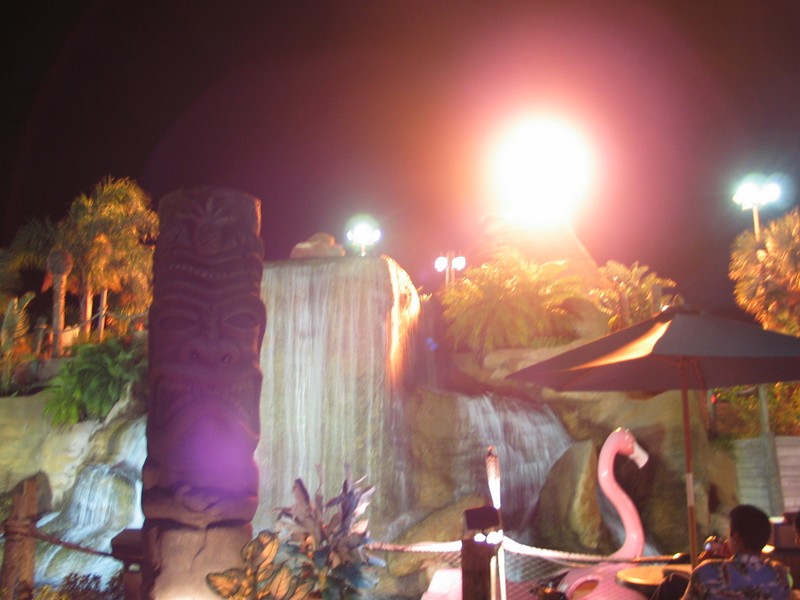 Pages: 1 2 replies