Pages: 1 9 replies
Okay... I grant you that this is not meant to be a tiki stove, but just look at this thing!
It's described in the original Remodelista piece as "a Scandinavian woodstove," but my first thought was it's a moai/suffering bastard mash-up. I guess we see what we want to see.
Ha ha ha. Cool. We have one of those in our yurt! It's a Jotul Combifire (wood or coal) from the 70s. :)
---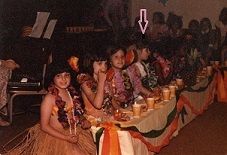 Come on down to the Hokulani Lounge! https://www.facebook.com/pages/Hokulani-Lounge/1110336148981097
[ Edited by: KonaKaiBaby 2015-10-28 12:33 ]
Yeah it's a Jotul. I always assumed they designed them that way on purpose. I have always seen them referred to as 'tiki stoves'. They pop up on Craigslist often; a nice one can be expensive.
I believe that one is a Combifire #4, which has the taller, skinnier moai-ish look. Ours is a Combifire #1--shorter and squatter. Kind of a chubby little tiki :)
I know this is an Old thread..
Ever hear of wood stove / fireplace called Glo Fire
out of Hartford CT
Michagan
Elisnore California
Looks just like this one not a Jotul
Although I've no advice on the stove topic, the tiki appearance of this stove reminded me of this find I came across recently. What would you guess it is? It is nothing stove or indoors related.....
Omigosh! There's one for sale next town over! Problem is, I would have nowhere to put it ;_;
Edit: Aaand it's already sold. Dang.
[ Edited by: Bam Bam 2020-03-19 14:05 ]
Pages: 1 9 replies