Pages: 1 17 replies
Happy Birthday Dawn hope your day was great & that you got lots of cool gifts and things.
Yay my favorite!
Beth
DAAAAAAAWNY!!!!!!!!!!!!
HAPPEH BIRFDAY!

U CAN HAZ CAKE!
NOMNOMNOM!
YAAAY!
:lol:
Happy B Day Sophista Tiki :)
HAPPY HAPPY
Ah hell I may as well join in:
A kitten got her birthday wish
for a duckling, not milk, 'nip, or fish.
"Oh duck," kitten sighed,
"We'd be friends, you and I,
if you just didn't taste so delish!"
Happy Birthday, Chica! See ya tomorrow~! (side note to Rufus- Don't clobber Tiki Joe too much!) :wink:
Happy Belated-Birthday Dawn!!! Sorry we missed the party but we promise to make up for it at the next event!
Happy Birthday Dawn
Have a great time tonight!
WOW Thanks for the birtday wishes. What a great day we had at the Bamboo Grove beautiful weather, great food and super fun friends! Plus the coconut rum punch was a big hit. Elicia made me a super delish orange cake, Sweeypea gave me my very first float!, I got lots of coffee! ( coffee beans were on my wish list) and a whole bunch of chocolate! mmmm chocolate. (no monkey flavored though.)
with my gift certificate to Home Depot from Tiki Joes Pop Im finally gonna get that paint for my patio, so hopefully by the next party it will be all paintd to look like flagstone. and as usual Woofmutt gift giver extrordinair! gave me a beautiful teak serving dish. ( all my best loot comes from the woofmutt)
Elicia took lots of pictures Im sure she will be posting them soon, so you can see the beautiful hair flower that Jonelle made for me. good party!
Tanks everyone! Dawn
argh, i didnt get a pic of your hair flower..but here are some others! (for quickness, i just linked my photobucket pix, instead of uploading to tc)
Sophista Tiki threw a swellagant event! the patio in the Bamboo Grove is so comfortable ~ what a great space for entertaining!!
Presents!

Simon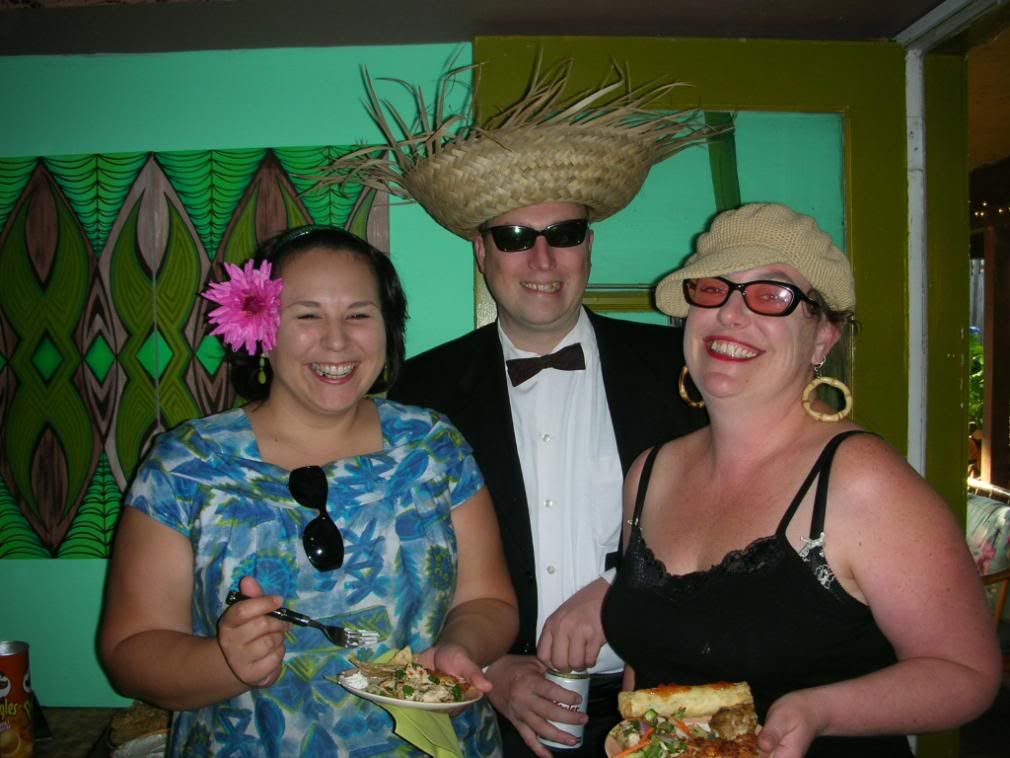 Marva & Jeff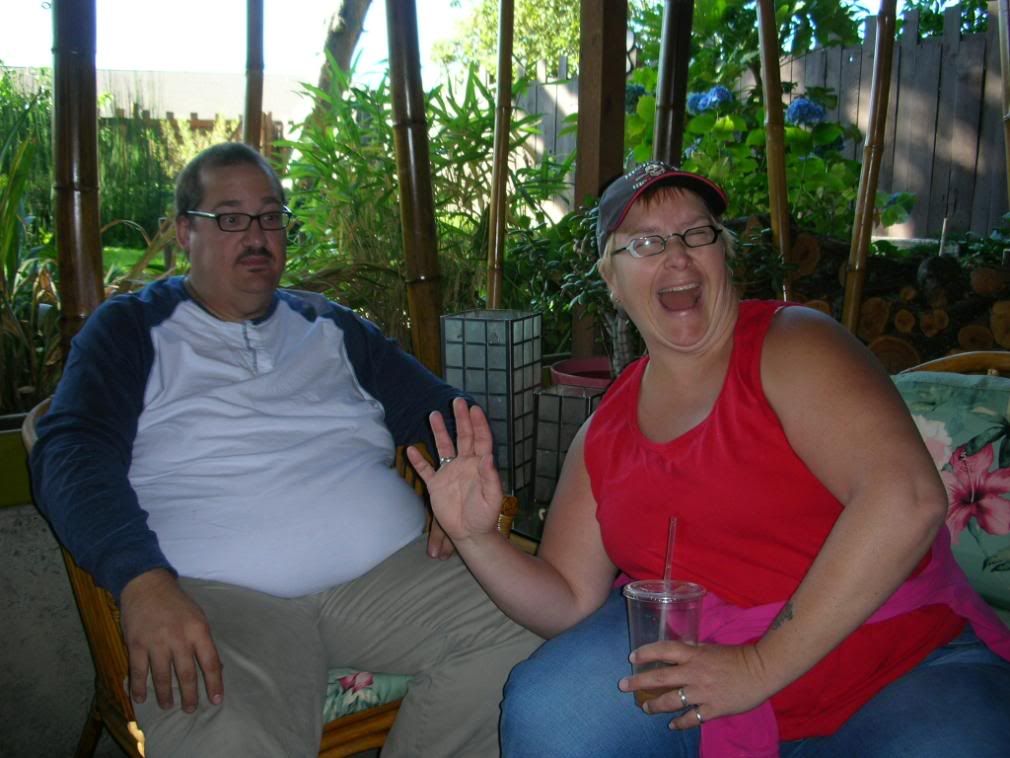 The Bar ~ mmm punch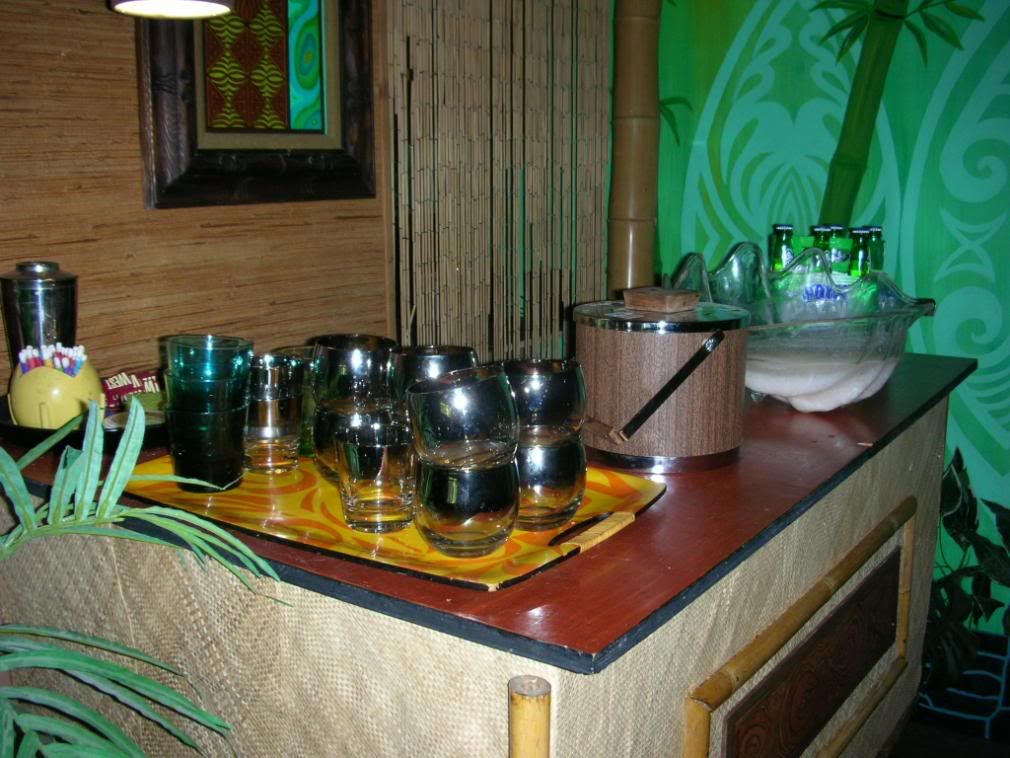 Kendra & Elise (her eyes dont usually glow this much..)

Woofmutt

Iggi & Jesse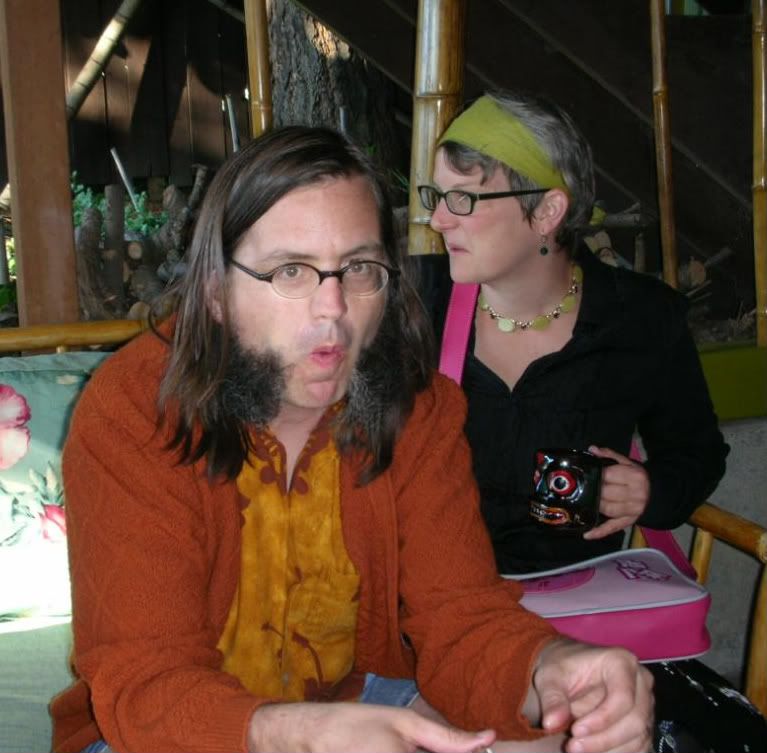 Tiki Joe's Pop admires the artwork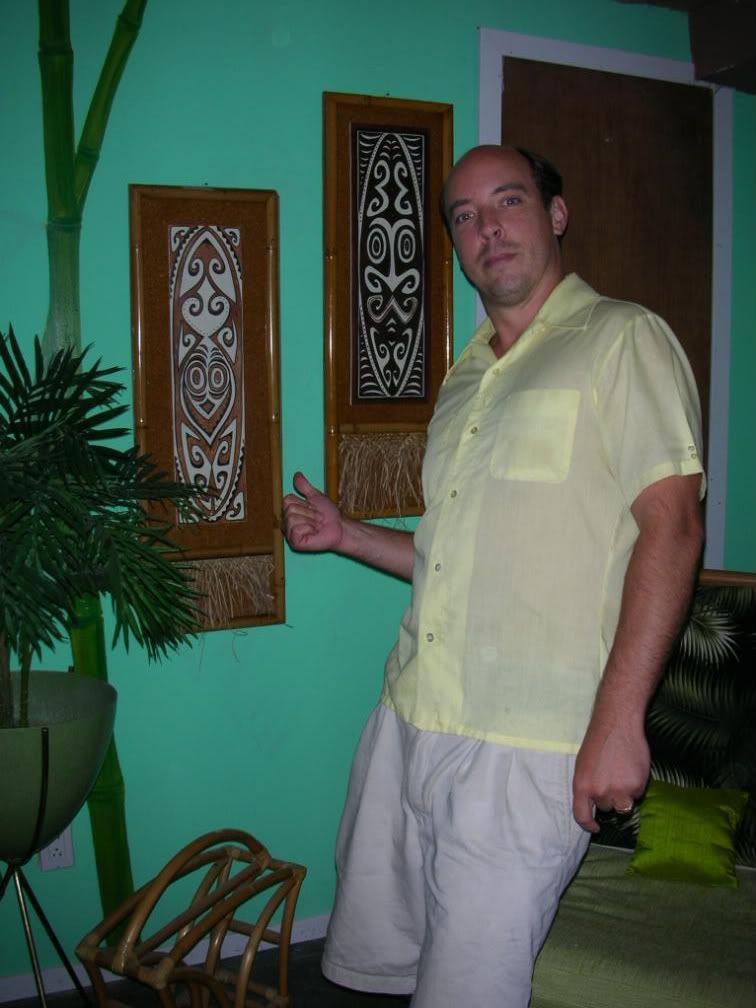 The FOOD!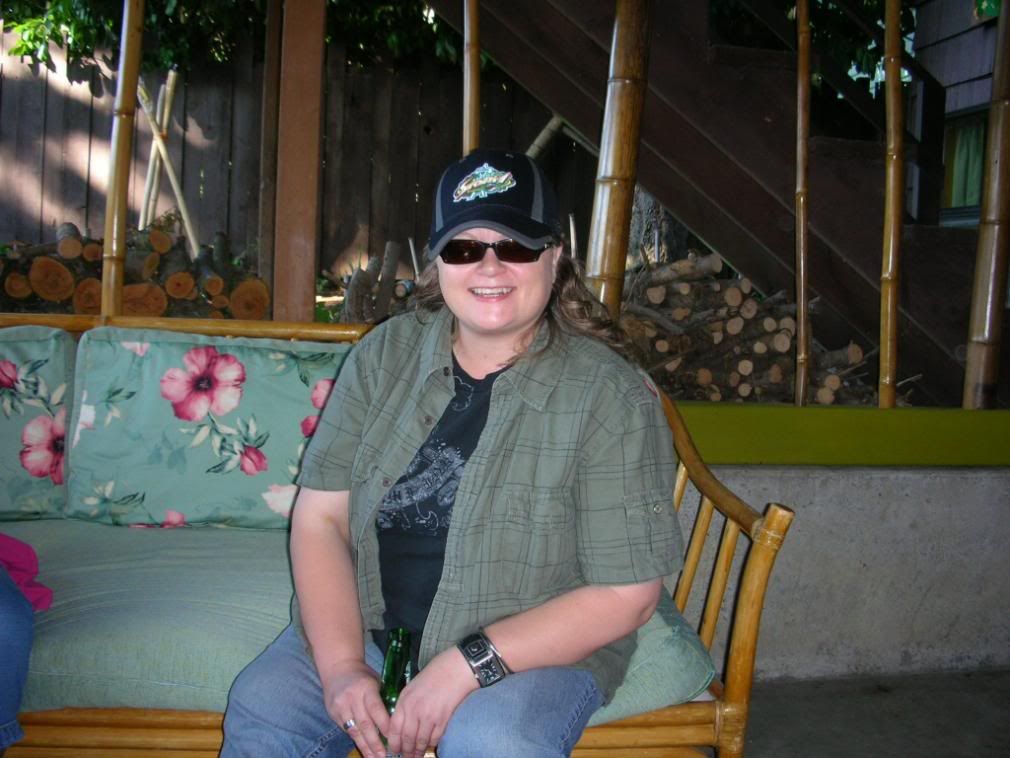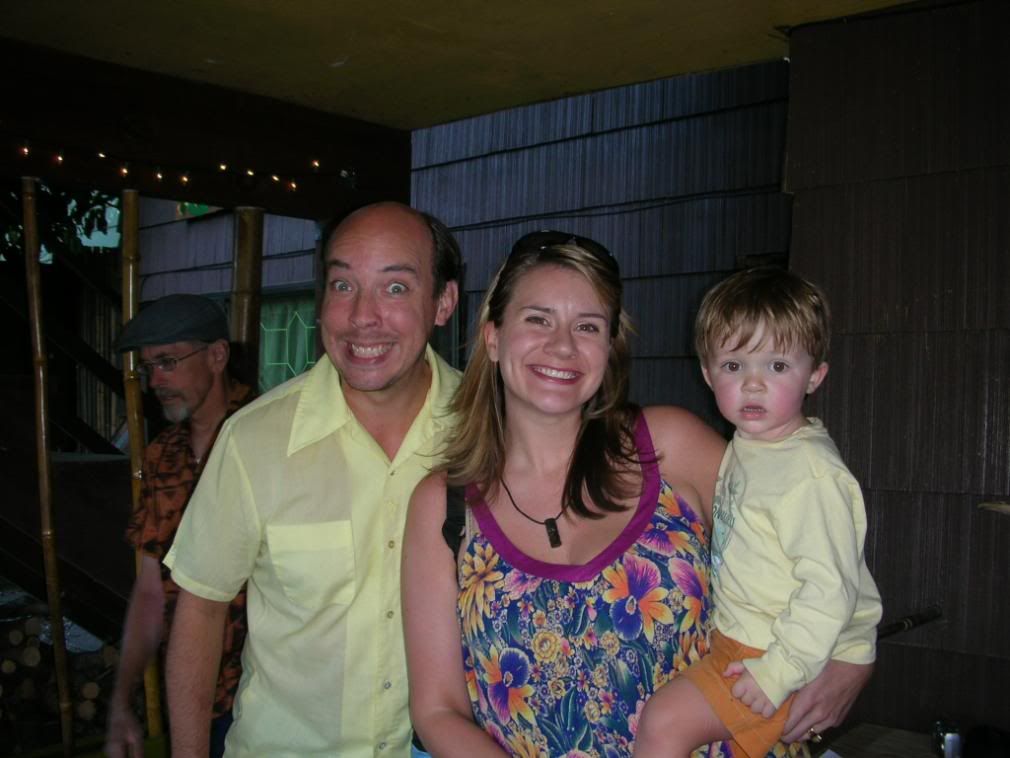 The CAKE!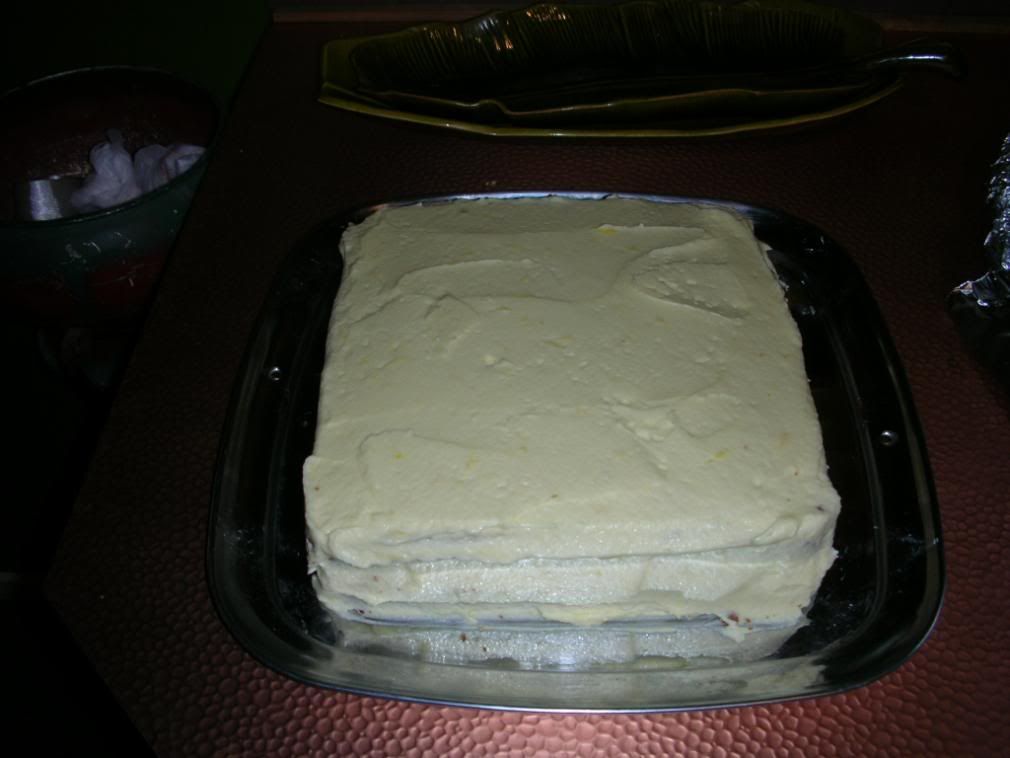 orange

Jesse & PIE PIE PIE ~ homemade apple pie by Dawn

Jonelle

Sweetpea digs in

Dayummmmm--the food, the cake, the ....everything! Happy belated, Dawn--looks like you guys had an ultra-fab time--I'd have been there in a heartbeat if I wasn't geographically as far away as one can be from yo' neck o' the woods (in the continental US). Happy birthday (and everyday) to ya!
Brad
Dayummmmm--the food, the cake, the ....everything--looks like you guys had an ultra-fab time--
Yes, it looks that way, but we won't be sure whether we had a good time or not until the reviews come in.
But I can say the cake was fan-friggin-tastic. At least I thought it was good cake...I am quite possibly wrong. Maybe I can't say the cake was that great.
Damn! Life sure gets complicated when my enjoyment of things depends so much on the opinions of others.
what about my coconut lime punch. It always gets raves when ever I make it and its actually the bamboo Groves signature drink. But Ive never had it "officially" approved. and Im not sure if the venue is tiki enough either. still awaiting word on that.....
YUM!YUM!
hope your bee-day was A-OK!
You're not getting older.....you're getting deader...:lol:
keep crankin out the goods,friend!
"What about my coconut lime punch..."
I seemed to have enjoyed the punch, but then what do I know?
At the party (Was it a "party"? There were no engraved invitations or balloons...Aren't those requirements for an actual "party"?) I was discussing the above mentioned drink with tiki-thunderbird. He too was of the opinion that the coconut lime punch was good. But have you heard about Mr. Thunderbird's Blue Hawaiian? His opinions are suspect.
At times like this I must wonder...
What does COFFEEDOG think?
Happy Birthday Dawn!!! :D :drink:
Pages: 1 17 replies